Spotlight on colour: powerful purple
The colour purple – do you love it or hate it? It's another of those colours isn't it? There are no in-betweens, you do either one or the other. Obviously we're a little biased but we think this purple wall sets off the clean lines of our Lulu wall hung toilet and bidet.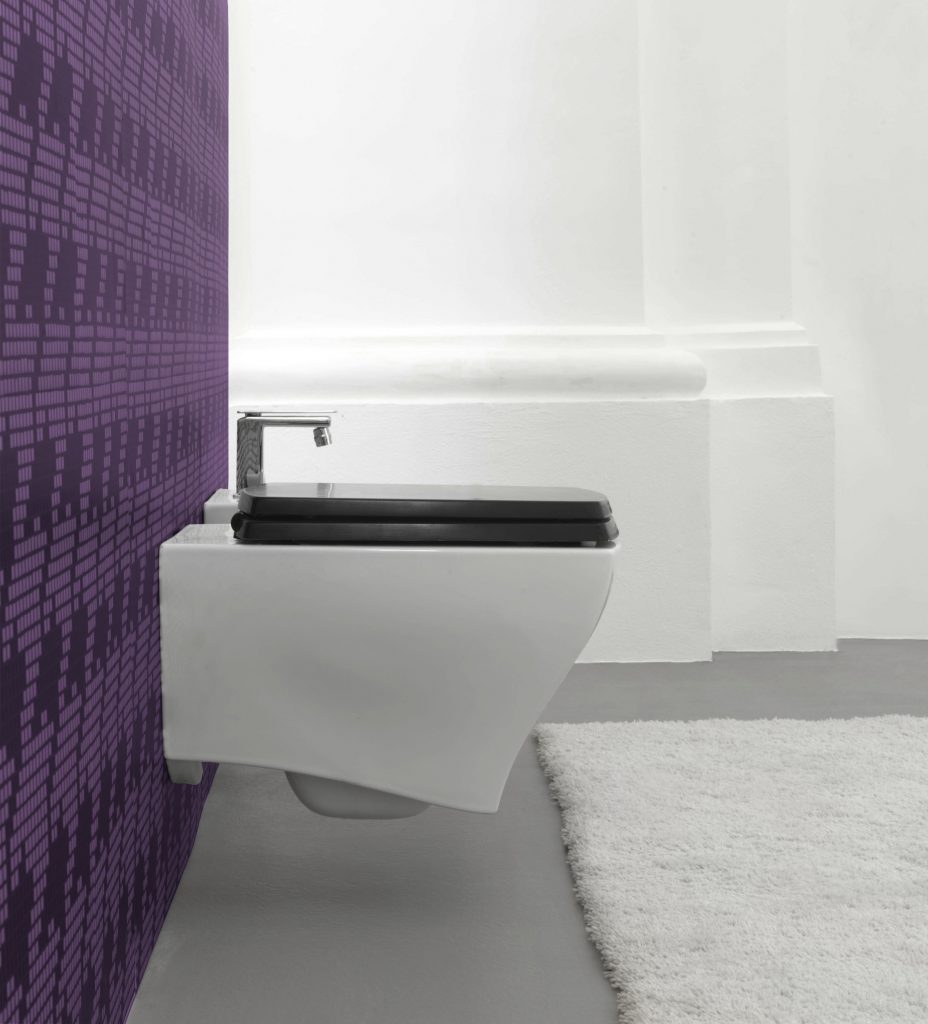 Purple is a jewel of a secondary colour made up of mixing blue and red together so it's not unexpected to find that it combines the feelings and moods of these two colours: blue for integrity and red for energy. Some believe purple represents the synergy between our bodies and our souls.
But you should also consider that shades of purple are related to aspiring traits such as power, wisdom, dignity, luxury and ambition too. It has also long been associated with royalty and nobility and suggests wealth and extravagance and has a links to creativity, mystery and magic.
On trend
This shade of purple, probably more accurately described as violet, called Amethyst Orchid is one of the autumn colour trends from Pantone and featured on our blog a while ago. So by picking this more subtle colour is a great way to introduce it into your decor and be right up to the moment. This less intense shade gives a lovely feminine and romantic feel to a bedroom for instance.
How to use purple in the home
Other ways to use purple in your home decor can introduce that sense of luxury and extravagance to your living or sleeping rooms. You can do this with paint or wallpapers but also with home furnishings and accessories.
Why not give that sense of power and wealth to your front door – even if yours isn't as magnificent and ornate as this one.
This palest of violet shades blends into an otherwise neutral background well without making a loud statement. It still evokes serenity and even femininity.
Mixing a range of colours from the same palette is always a good way to introduce the deeper shades. While most of the room uses the palest shades of violet, the introduction of the luxurious sofa in deep purple really invites you to sit down and relax.
While this white and purple room radiates sheer opulence and extravagance.
Of course, deep, moody purple does have that magical or mysterious feeling. Here is this classic bathroom it suggests old world luxury too.
Colours to use with purple
We've shown how well purple compliments neutral colours and other shades of purple but for striking contrasts try adding red:
For sheer opulence, gold:
And a sense of calm, green.
Remember you can read more about how to use colour on our blog.