Christmas Decoration Ideas – Part 1
Christmas is just around the corner. Many of you will have had your decorations planned for months and already had them up from the very beginning of December — But I'm sure there's also many of us who still haven't quite got round to it yet!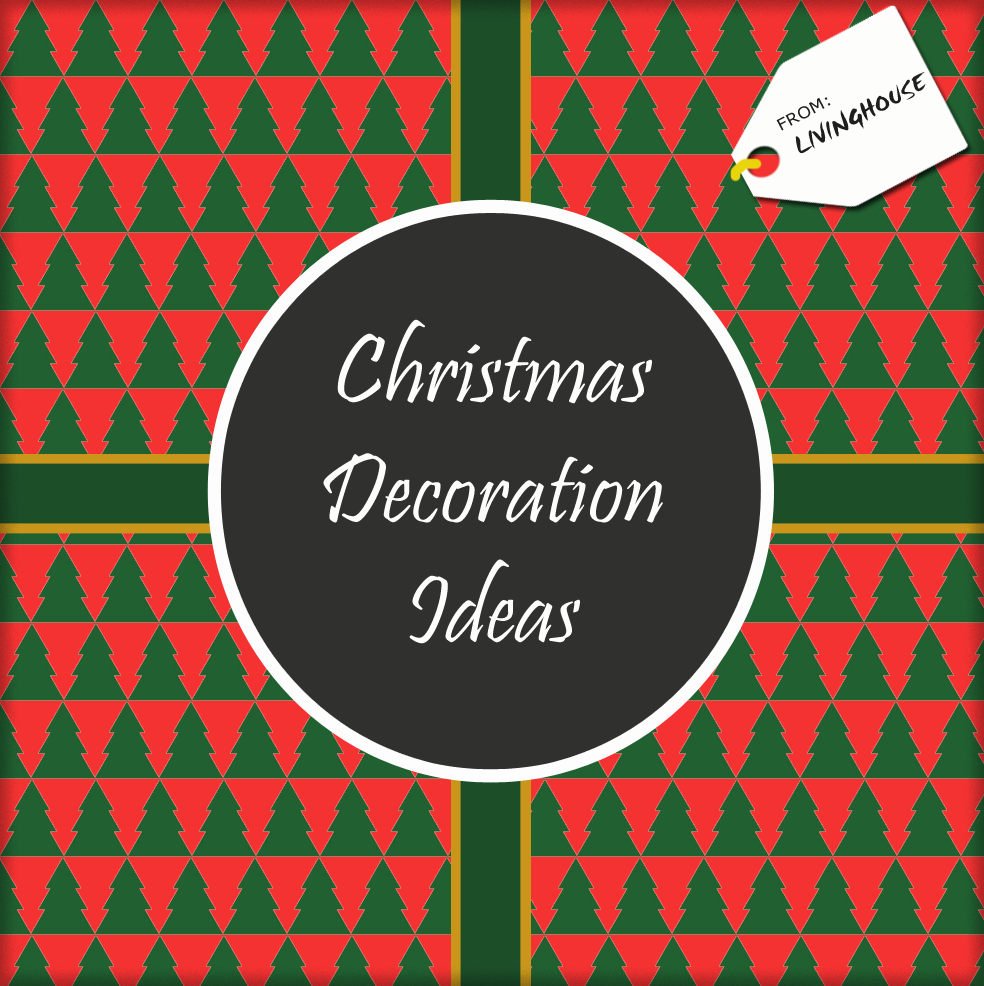 Stuck for inspiration for your decorations this year? Maybe you're looking for something a bit different from the usual designs. Well we are here to help, with some interesting, funky decoration ideas to help your home stand out from the crowd this Christmas!
Alternative Trees
We love this idea – a Christmas tree mobile formed by hanging baubles at different heights. This gorgeous mobile would be a real talking point in any home – it would certainly impress people more than a conventional tree.
If your feeling up to the task, here's how it was made, courtesy of Not Martha.
How about this for a unique Christmas tree? Easy to make your own – gather some straight branches of different lengths and thicknesses, drill a hole in the middle of each, and stack them onto a pole or dowel rod.
Then just decorate how you wish. You could use shabby chic decorations as shown here, or the normal tinsel and lights would look great too!
For a more minimalist tree; what about this plywood design? Two pieces of ply slot together to form a contemporary tree design. No need for any further decorating!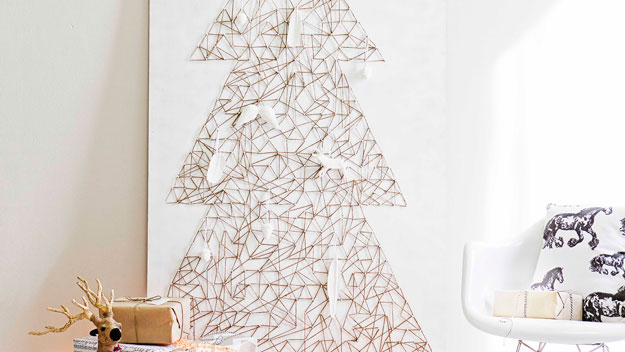 Want to get crafty? You can make this tree using nails and string. This is one you could easily make for yourself.
Look at making your own Christmas ornaments in Part 2 here.