3D Textured Wall Panels – Make your Walls a Feature
3D wall panels offer a whole new way to turn our walls into focal features in a room. We are no longer limited by paint colours or wall paper patterns.
Textured wall panels bring a new dimension – literally – to your walls. These wall panels are a simple way to create a focal point that is uniquely and distinctively yours!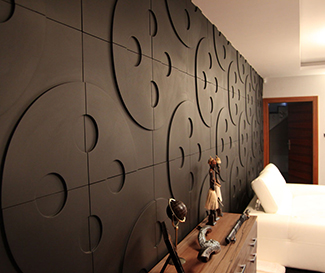 3D textured surfaces are available in a range of designs from classically undulating lines to a modern music room effect. Textured wall tiles can be used in most rooms – even children's bedrooms. The pattern of the panels allows for stunning light effects and can be painted to suit the mood of the room. Create contemporary feature walls, or bring an elegant tranquillity to your room.
Easy to install, the wall panels are made up of square tiles which can be joined together with minimal fuss. This quick video shows just how easy it can be – Step-by-Step Guide For Fitting a 3D Feature Wall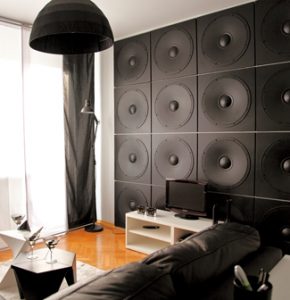 Indulge your creative side with a room where the wall IS the art.