Christmas decorations: White Christmas
With the British weather becoming more unpredictable every year, the chances of a white Christmas seem to increase. But to ensure you definitely get your wish, we've found loads of festive decorating ideas that will please the purist and inject bags of style into your home come Christmas time.
Table envy
Arguably the hardest working piece of furniture in the home at Christmas is the sofa, but the dining table comes a close second by accommodating the many festive feasts and the extended family. If you do have room to add a little festive cheer to this already crowded space, a table centrepiece is the way to go.
How about a row of cute unassuming white Christmas trees fashioned from simple doilies? You can find a step by step picture guide here.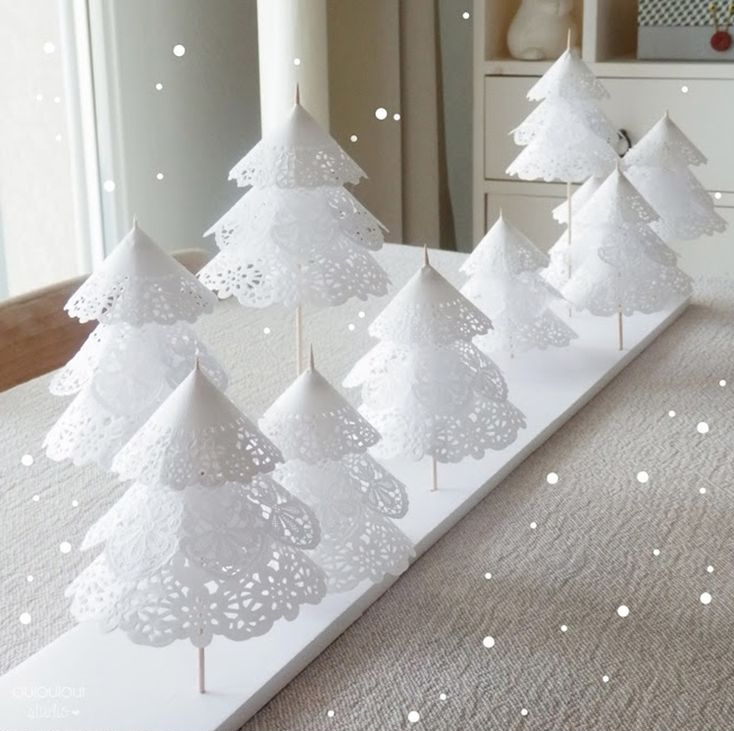 Create the ultimate white Christmas theme with a white tablecloth, napkins, crockery, silverware and sparkling glasses. Complete the look with individual menus and name cards, knowing that it will look beautiful until the inevitable gravy spillage.
Magnificent mantelpieces
Mantelpieces frame the gateway to Santa's entrance and should be decorated accordingly. Obviously they're still the best place to hang stockings to receive presents, but they don't have to tow the line with traditional decorations or colour schemes.
For a contemporary take, opt for a predominantly white theme with accents of gold, silver and lime green. Group white stags, twigs and glass votives on the mantelpiece with a low hung modern bauble wreath for an elegant display.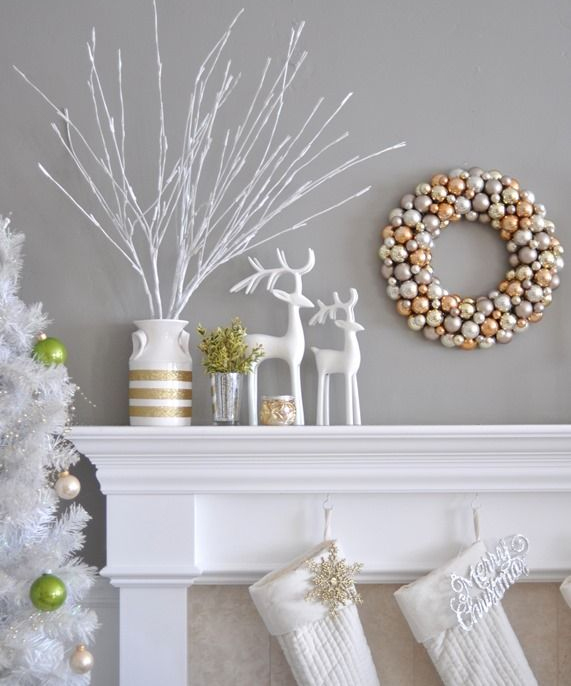 Winter wonderland
Not every home has a mantelpiece or fireplace, but that doesn't mean that Santa won't deliver or that there aren't plenty of other decorating opportunities to be had.
Windowsills, side tables and other furniture can be utilised to showcase gorgeous collections of festive trinkets to add a magical sparkle to every room in your home if you feel so inclined.
Create a wintery woodland scene on your windowsill by combining silver and white stags, Christmas tree snow globes, candles and off cuts of pine trees. Not only will it look good but it will smell great too.
Or create your own Christmas forest on a side table by mixing miniature planted Christmas trees or shrubs with faux versions in white and team with white twigs.
It's a wrap
Whilst seating might be a bit of an issue at this busy time of year, if you do have a chair going spare, why not use it to display faux presents?
Wrap different sized boxes in white textured wallpaper and finish with complementary ribbon to create the illusion of presents. They're also great for bulking out presents under the tree and can sit pretty long after you've opened the genuine article.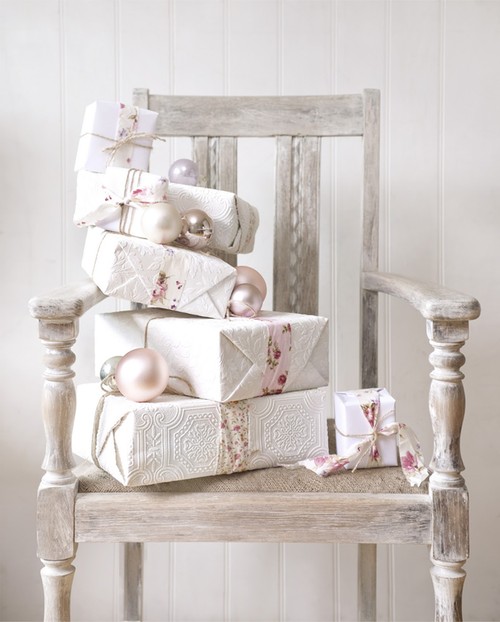 A cut above the rest
Once you've covered every available surface, it's time to start hanging decorations from the ceiling.
This is especially effective if you're short on space or just prefer a few statement decorations.
If you fancy getting creative, grab five white doilies and fold them in half. Open them out and place on top of each other before sewing them together along the fold line. Once sewn, fan them out to create these simple, yet beautiful doily pom poms. Hang in groups at different heights for maximum effect.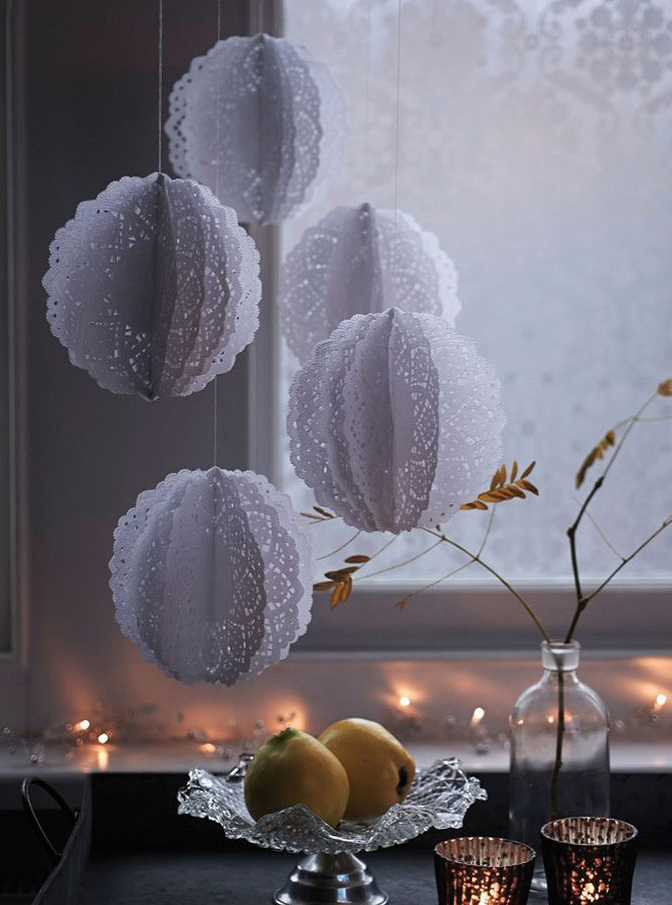 No time to sew? Then source paper or ornamental stars in a variety of sizes and opt for a sophisticated colour palette of white, black and grey. Hang above a table, mantelpiece or window to create a stylish Christmas feel.