Stylish Glass Basins for Bathrooms
Glass basins are an underrated choice in bathroom design; often assumed to be too expensive or too difficult to find. In reality there are a wide range of stylish glass basins available, from affordable to luxury, and they all have the ability to bring a unique edge to your bathroom.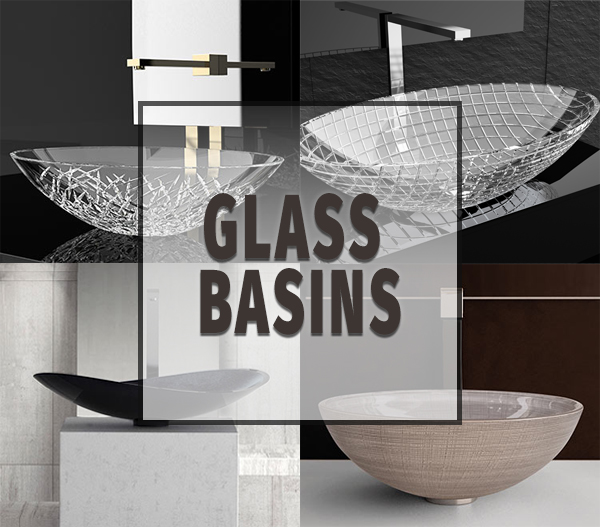 As they tend to be unique, statement sinks, they can be used as a centrepiece and focal point for the room. As such, they highlight the design of the counter tops on which they sit. It's here that you can customise the look and bring your room together, getting creative with your choice of materials. Dark marble or wood provide great contrast from clear bowls for example; and dark, coloured bowls look fantastic against white or pale porcelain wash stands.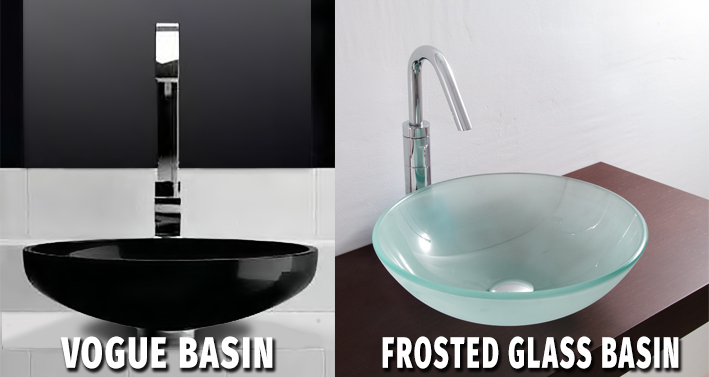 You can make a statement with the sink and counter, but what's beneath can still be entirely practical. If you're working with a limited room size, take advantage of this space below with some utilitarian storage units below. The best part is that the waste and drainage are completely hidden in these units for a seamless look. Also, by packing your daily cosmetics into this storage, you obtain a hotel-like tidiness. This is the key to having a sleek and stylish bathroom that is both relaxing and easy to maintain.
Practical, yet punchy
Not only do glass bowls look great, they're super-practical too, with many having a high capacity to accommodate lots of tasks. There are no fears of staining, glass withstands years of cleaning and it's proven that bacteria find it very difficult to grow on this surface. Quality glass basins are always made from toughened glass that won't crack or shatter. If you're not a clean freak, textured glass sinks are especially good at masking any small marks of dirt, which are then easy washed off with a sponge and water.
Finish the look
Glass basins are an unconventional style, so why not switch up the taps as well? Wall mounted taps look streamlined and elegant; whereas tall, arched spouts bring drama to the counter top. Another possible design choice consider is to position your tap the side instead of behind the basin. This can give the sink an even more unique and tailor made look.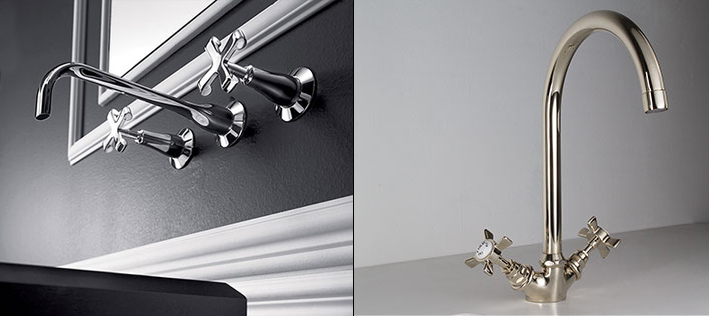 The take home is that glass basins are a stylish and versatile choice for any bathroom.
Take this Lotti glass bowl for example: its traditional Grecian design fits in with a classical warm-stoned bathroom. The same basin in black glass would complement a room with glossy black tiles and lots of chrome accessories. They both look superb with a tall spout hanging over from the side.