How to make interiors pop with Pop Art
Bold, brash and unapologetic, Pop Art erupted onto the British art scene in the mid-1950s and gathered pace in America in the late 1950s. Big players of the art movement included Richard Hamilton, Andy Warhol, Roy Lichtenstein and Jasper Johns.
Embodying popular culture and consumerism, whilst responding to the social and political unrest of the time, Pop Art embraced comic strip and graphic imagery on a large scale, with plenty of humour and wit thrown in. Think Lichtenstein's Whaam!, Warhol's Campbell's Soup Cans and his colourful depictions of iconic figures such as Marilyn Monroe.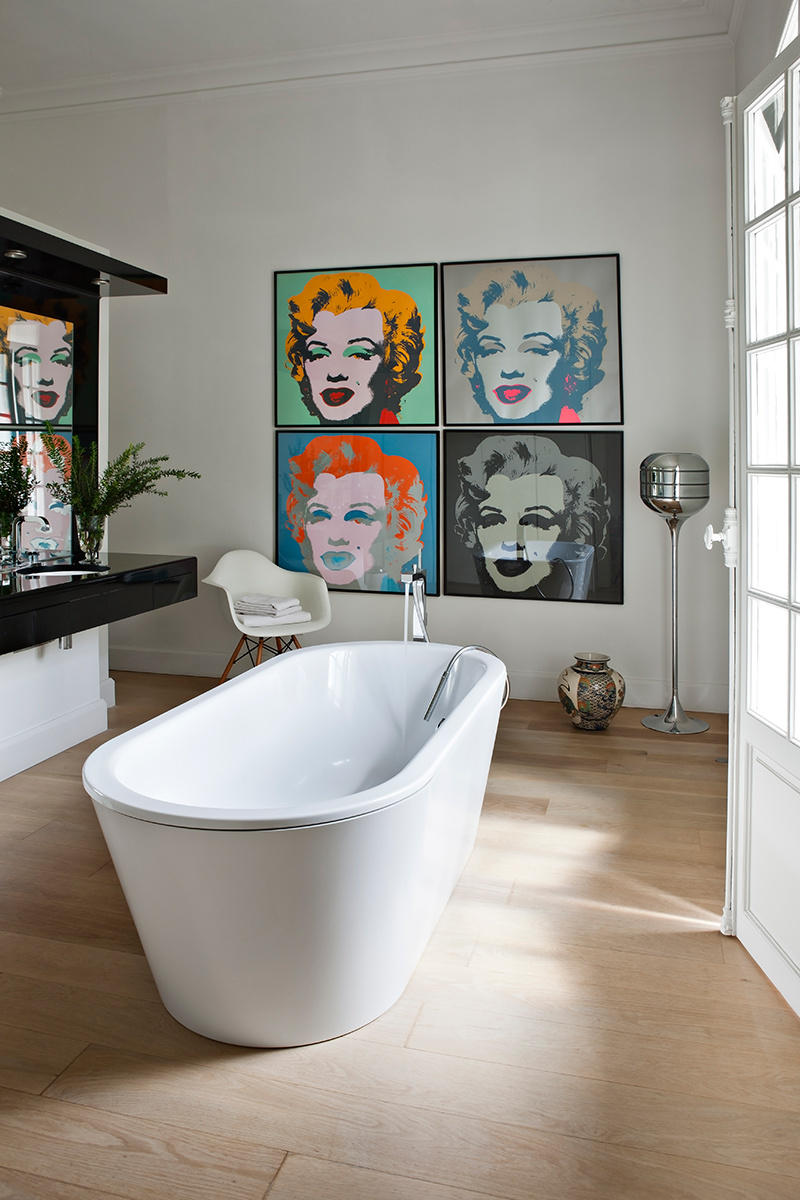 How to get the look
Although many aspects of Pop Art can be applied to interiors, comic strip and graphic imagery remain a popular choice and can easily be incorporated into your room design. Here's how.
Using colour
If you're not keen to have Pop Art imagery emblazoned on your wall, then borrowing from the art movement's colours will give you a wide and varied palette to work with. Combine bright, bold colours, such as bubble gum pink, neon orange and vibrant green with primary colours and contrasting hues to recreate the look. But don't forget to balance your design with plenty of white.
Using wall decals and wallpaper
If you want instant Pop Art appeal on a large scale, then Lichtenstein inspired comic strip imagery is widely available as wall decals and wallpaper. Not only does this allow you to cover a vast area and highlight a statement wall, but also create maximum impact with your design.
Teenage angst has never felt so real with this wall decal, making it perfect for your teenager's bedroom.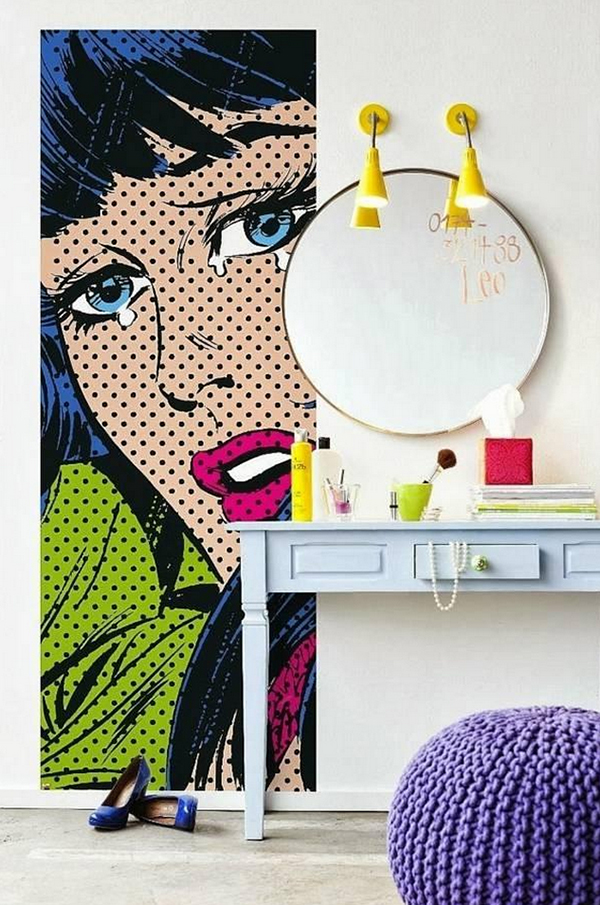 Comic strip imagery on a large scale gives you licence to go bold with colour and add contrast with plenty of white.
This wallpaper can be personalised with your own quote, bringing the trend bang up to date.
Using art
Artwork inspired by the art movement allows you to bring a little or a lot of Pop Art into your design. Keep it understated with a nod to the trend or go bold with artwork and a colour palette that blatantly shouts Pop Art.
Using furniture
Fun, flirty and of course extremely practical, furniture can reference Pop Art in the literal sense or just reflect the era.
Using pattern
A subtler way to incorporate Pop Art into your interiors is through pattern. Dots, spots, stripes and graphic shapes and patterns all feature heavily and can be emulated with wallpaper, rugs and other furnishings.
From a distance this wallpaper looks similar to the gradient used in comics to create shading, but the pattern is in fact made up of black and white triangles.
And finally, a monochrome striped rug brings a subtle sense of Pop Art style without the need for a hectic colour palette.