Beautiful Moroccan tiles for walls and floors
Flooring in high traffic areas of the home has to work exceptionally hard, but that doesn't mean you have to sacrifice style over functionality. With an extensive range of floor coverings widely available that combine performance with crowd-pleasing good looks, you now have more choice than ever.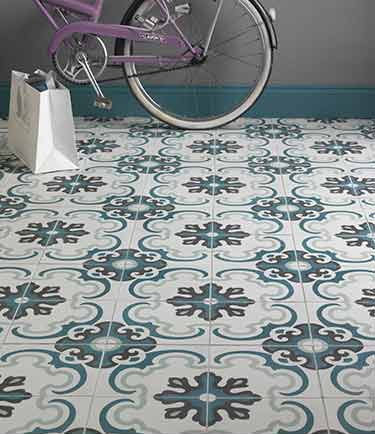 Stunning high performance tiles
Whilst stone and wooden flooring looks amazing and can be hardwearing, Moroccan floor tiles not only wear incredibly well, but their colourful inlaid patterns age beautifully. This ensures your tile flooring performs well and adds to the aesthetic of your interiors. Who could ask for more?
Opt for a beautiful pattern that's designed to be repeated or throw caution to the wind and choose the Atlas Mix Moroccan tile, which embraces a mix of tiles laid randomly. Available in either a multi colour mix or monotone grey, this creates a refreshing eclectic feel for those of you desperate to break the design rules.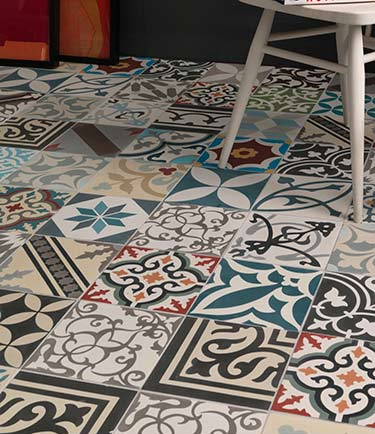 Sticking with traditional techniques
Handmade using age old encaustic techniques, Moroccan tiles are manufactured by fusing coloured cements together. This enables stunning patterns to be inlaid that will stand the test of time and eventually mellow to form a beautiful patina. As we said, they're perfect for high traffic areas in your home and are easy to keep clean.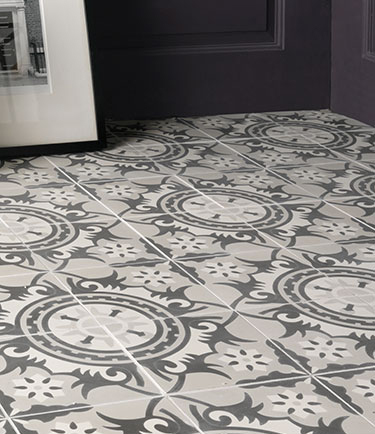 Available in authentic patterns, including retro geometric designs, squares, hexagons, triangles, circles and stars, Moroccan tiles work well in both contemporary and traditional interiors. So if you're looking to inject some pattern into a modern space or a home full of period features, these tiles will bring a little something extra to your design.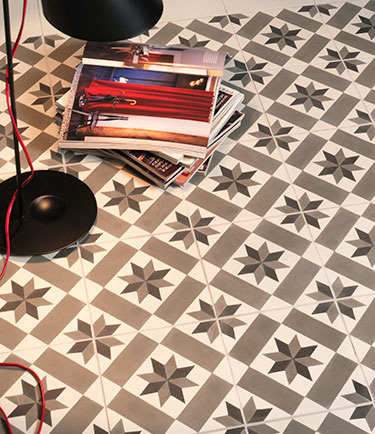 Versatility combined with incredible good looks
Suitable for both floors and walls, Moroccan tiles can steal the show or just add those all important finishing touches to your room design. Their intricate patterns fit seamlessly together to enable coverage on a large scale if required, which means hallways, dining rooms, conservatories, kitchens and bathrooms can all be transformed with tiles that flaunt a variety of beautiful designs.
Use Safi Moroccan tiles to turn a busy hallway into an inviting space that tempts you to sit and take your boots off in a leisurely fashion.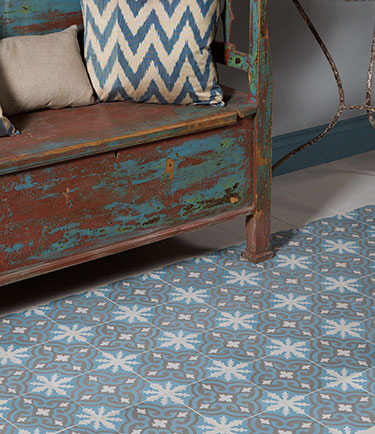 Or Tiznit Moroccan tiles that flaunt a small geometric pattern in grey that can be repeated on both the walls and the floor of your bathroom, wet room or en suite.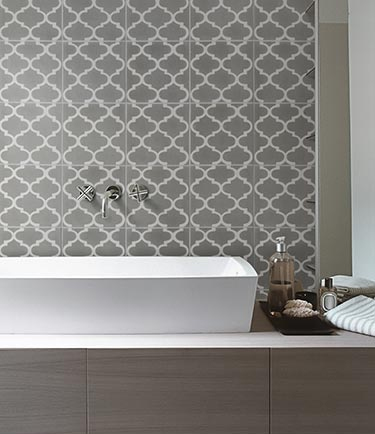 Taking inspiration from the 60s and 70s
Nador and Taza Moroccan tiles bring retro appeal with designs borrowed from the 60s and 70s, which still look fresh today. Stylish and elegant, they're ideal for floor spaces and walls that aren't afraid to go bold and embrace pattern, colour or a combination of both.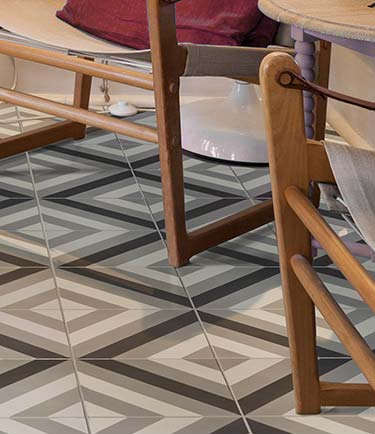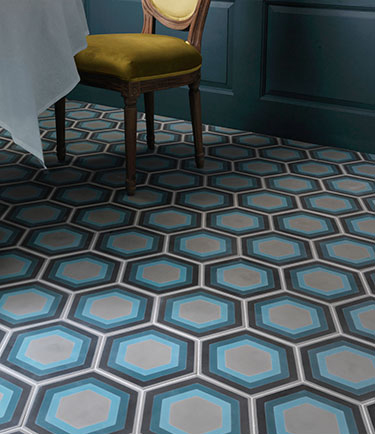 Whether you're considering gorgeous Moroccan tiles, wood, stone or Victorian geometric tiles for your next project, take a look at our extensive range here. You'll also find leather tiles offering a luxurious and tactile feel that are also suitable for both walls and floors.