Making a feature of your stairs
Are your stairs just a means to get from one level to another or do you make a feature of them? Gone are the days of traditional stair runners, up the centre or even wall to wall carpeting. Now anything goes and they are an excellent space to add your personality to your home especially if they are the first thing that visitors see as they come in.
The options are endless for adding personality as they are in any part of your home. You can paint, wallpaper or tile your stair risers or just the tops. You can add fancy banisters or again decorate these for impact. The opportunities are endless and only restricted by your courage.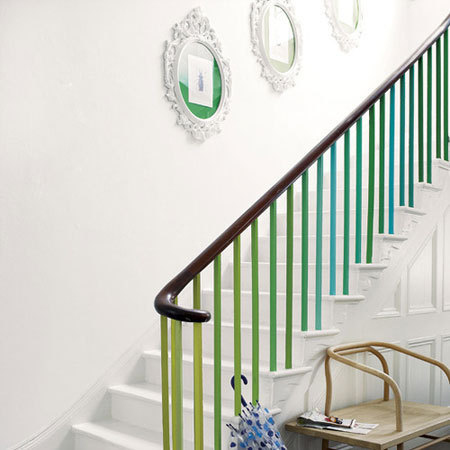 You can even turn things on their head and just paint the outer edges of your stairs so that the central 'runner' is bare sanded boards. We also love the idea of risers painted with blackboard paint – hours of fun for little ones though this might not be the welcome you wish to give visitors.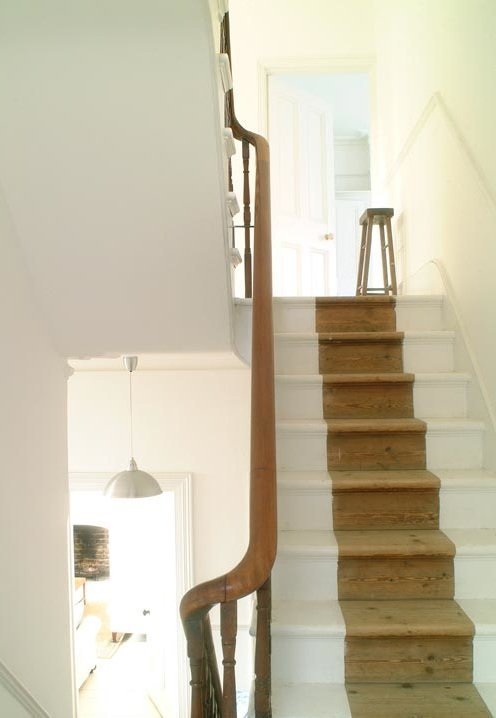 Whichever medium you choose you can be really creative painting book spines, wallpapering with your favourite geometric prints or flowery scenes. If you aren't so brave, plain colours can look just as effective whether you choose just one colour, differing shades of one colour or a rainbow of them.
Tiling the risers is another option with lots of choices. You could recycle random second hand patterned ones, no need to match or you could choose encaustic tiles for a period look. Even reflective mirror tiles would give you an unusual, shiny, modern look.
Of course you might feel very clever and want to turn your stairs in drawers. This is a useful way to store shoes for instance. You will probably need a skilled carpenter to help with this. Using the under stairs area for storage isn't so unusual but there seem to be more and more creative ways to make this happen. We love these pull out drawer units below the stairs.
Another way to utilise this space is to create office space there or a 'little room'. This could be the perfect place to install a small cloakroom downstairs. There are several small toilets and basins available in today's market place.