How do men use the bathroom?
Apart from the obvious reasons why men use the bathroom, you might be interested to know that male grooming is on the up. Various reports suggest that men are as keen to look good in the hair and skin departments as women.
In a survey published at the beginning of the year more than half of the men questioned admitted to using at least six to ten products before they leave the house. These do include shampoo, shower gel and deodorant as well as shaving balm and hair products. We're definitely relieved about the deodorant.
When these guys were asked why they used the products they chose, almost half said because they wanted to look their best. A further 32% admitted their partners encouraged them to do so.
Maybe applying all these products is why they take as long as their partners in the bathroom these days. No wonder the trend for double sinks and mirrors has risen. Not only do these look good, but both can have their own dedicated space for their 'before they face the day' or 'leave the house' routines.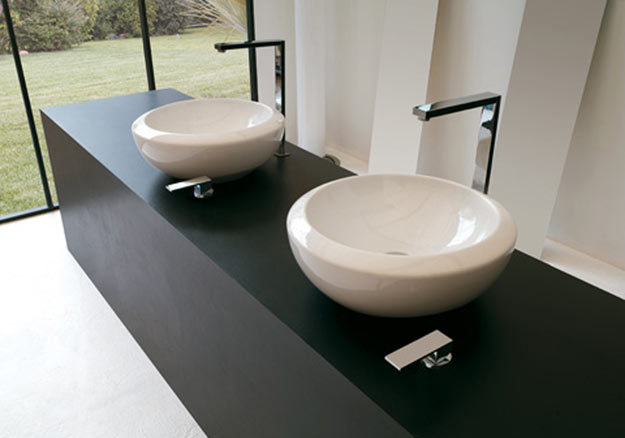 Your own basin and mirror
Of course the shower is the perfect place to wash the whole of your body and hair but don't forget to use your product of choice on your face too. Men will find that with their facial hair softened after a shower, it is much easier to shave too.
A dedicated bathroom mirror with a built in demister will ensure you can see what you're doing whilst you shave. Some mirrors even have built in shaving mirror sections so that there is no need to bend to see into that hand held device.
Most of the super slick bathroom mirrors found at Livinghouse are heated to keep them mist free and many are illuminated. Some even have a built in clock and radio so that you can see how long you're taking and tune in to your favourite early morning listening at the same time.
Back to your routine
Once you have shaved the advice is to splash your face with warm, not hot, water and then pat dry before moisturising.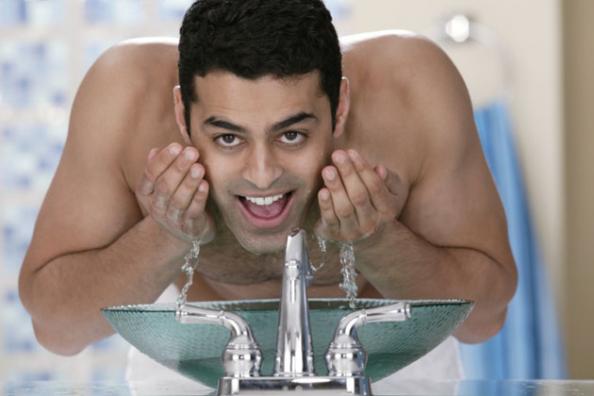 Courtesy of Men's Fitness
Grooming advice
There is plenty of male grooming advice published these days and we thought some of these tips might be useful for those starting out or those wanting to check they are getting it right.
Use a facial gel to wash; lather up and rinse off thoroughly with water
Pat you face dry with a towel
Use an exfoliator twice a week to get rid of excess dead skin and keep those pores clean
Use an after shave lotion or balm to condition skin and especially if your skin is sensitive
Use a moisturiser which includes an SPF of Factor 15 or more to protect your face from the sun
Don't forget to use eye cream; the skin around your eyes is more sensitive
This means you're off to good start.
For the man who cares
If you're a man who appreciates the good things in life, then take a look our super-stylish ranges of some of the greatest bathroom fittings and accessories our main site.