Installing a downstairs cloakroom
Older properties usually have one bathroom, which is fine and dandy until the family unit begins to expand. In the early years the family bathroom is dominated by children's bath time and their entourage of toys. Fast forward to the teenage years and it's hard for parents to get a look in full stop.
With the current trend of children still living in the family home late into their twenties, as they struggle to get on the property ladder, and the need to accommodate elderly parents and in-laws, all of a sudden one bathroom is insufficient at meeting the needs of the household.
The solution? Consider installing a downstairs cloakroom to provide the extra facilities your family home desperately needs.
Finding the ideal location
Installing a cloakroom directly beneath your upstairs bathroom or close to the kitchen will help reduce the plumbing costs. Typically the space under the stairs makes a popular location for downstairs toilets.
Compact fixtures and fittings
When space is at a premium, compact fixtures and fittings really come into their own. Wall mounted toilets and sinks with smaller projections all help to maximise the limited space and accessibility.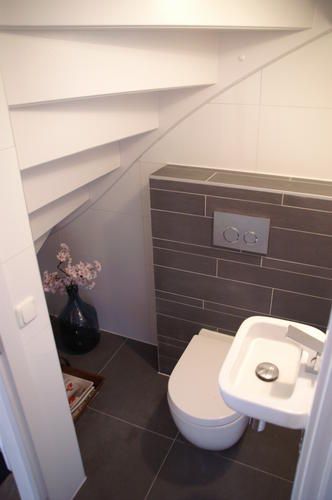 Other things to consider
– Should you install an extractor fan or a window if there is an outside wall?
– Would your cloakroom benefit from a heated towel rail?
– What flooring would work best and is it worth installing underfloor heating?
– What about storage? Is there room for shelving above the toilet or would undersink storage work better?
– Would a toilet with a boxed in cistern that also houses the sink make the best use of the available space?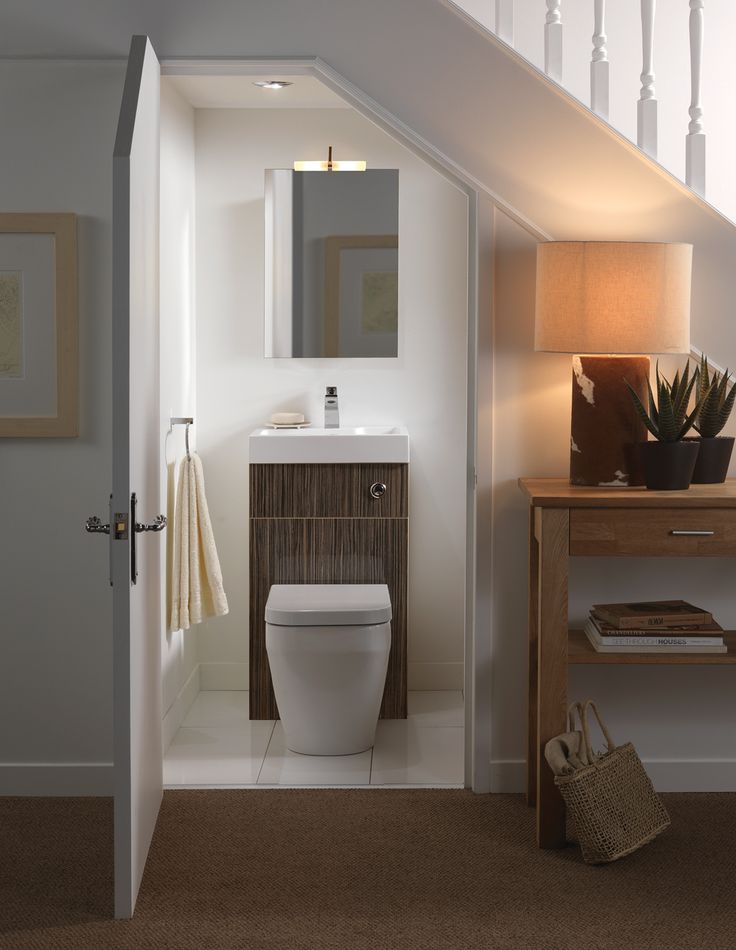 Things you should factor in
On top of the plumbing costs to install the toilet, sink and possibly a heated towel radiator, you will also need to factor in the costs of other work that may be required.
The building work: the installation of a downstairs cloakroom may involve removing or building new walls, new studwork and the installation of windows and doorways. If this is the case, then the walls and ceiling will need to be plastered, skirting boards will need to be fitted and a door will need to be hung.
The electrics: if the downstairs toilet is to be located under the stairs then you will need a qualified electrician to relocate the electrical fuse boxes, sort new lighting and possibly fit an extractor fan.
The flooring: your new cloakroom will require flooring and this is a good time to add underfloor heating, especially if there is no room for a radiator or heated towel rail.
The decorating: the walls, ceiling, skirting boards and door will all need to be painted to transform your cloakroom into an inviting space.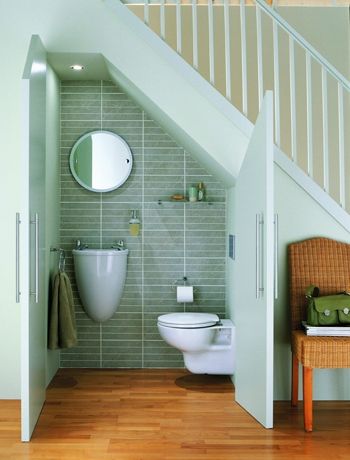 For contemporary designer fixtures and fittings for your long overdue downstairs cloakroom, head to Livinghouse where you'll find space-saving toilets, compact sinks and underfloor heating solutions.