Spotlight on colour: Gracious green
Inextricably linked to nature, it's no wonder we gravitate towards the colour green when we want to evoke the feeling of calm and tranquillity in our interiors. After all, it's no coincidence that guests relax in the Green Room before appearing on TV talk shows.
Bringing the outside in
Our strong need to connect with nature sees us bringing the outside in by incorporating the warm tones of wood, a pleasing green colour palette, foliage inspired wallpaper and fabric, plus houseplants to conservatories, garden rooms and bathrooms.
What's in a shade?
Sitting comfortably alongside blue at the cooler end of the colour spectrum, the colour green comes in almost as many inexhaustible shades as nature itself. Symbolising growth, renewal and rebirth, strong shades of green can stimulate and help renew our energy levels. Whereas paler tones can bring balance, harmony and increase our feeling of wellbeing.
The psychological bit
With green's strong association with nature, it's no surprise that the colour provokes physiological reactions such as lowering the heart rate and blood pressure.
Interestingly, research has found that hospital patients surrounded by plants or with access to views of green scenery recover quicker than patients without. Also, the presence of plants in the workplace helps to boost productivity and reduce absenteeism, as well as clean the air of harmful VOCs (volatile organic compounds) given off by electrical equipment.
How to use green in your home
The many shades of green available offer endless possibilities to create the desired effect and ambience befitting your room design. Embrace green's calm, de-stressing qualities in your bathroom, bedroom, lounge, conservatory or dedicated reading room. Play homage to your home's period characteristics with deep heritage tones and evoke a sense of retro style with murky shades verging on avocado. Or keep it fresh in the kitchen with contemporary shades for maximum modern appeal.
Partners in style, green and teal work amazingly well together. Keep it bright and breezy by including enough white elements to prevent these bold colours from becoming oppressive.
Use elegant grey with soothing green accents to blend urban with the calming properties of nature for a delicious take on the modern.
Go bold with a lime green glass splashback in the kitchen to stimulate creativity and liven up grey cabinets and dark worktops.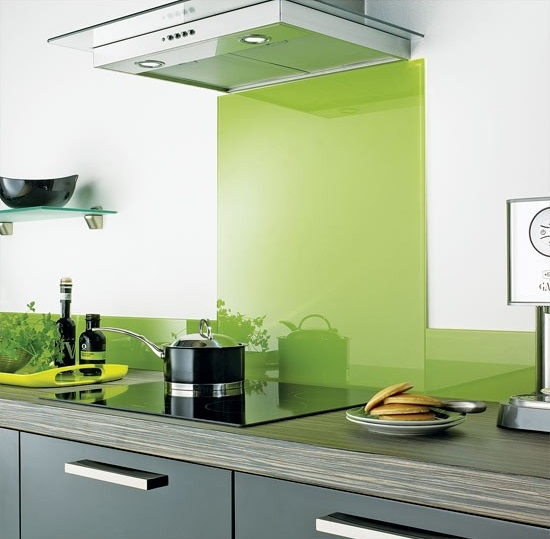 Use various shades of green to add a powerful background colour to bookshelves and make reading material pop.
Bring the outside in with foliage inspired wallpaper in the bathroom to aid relaxation and renew energy levels.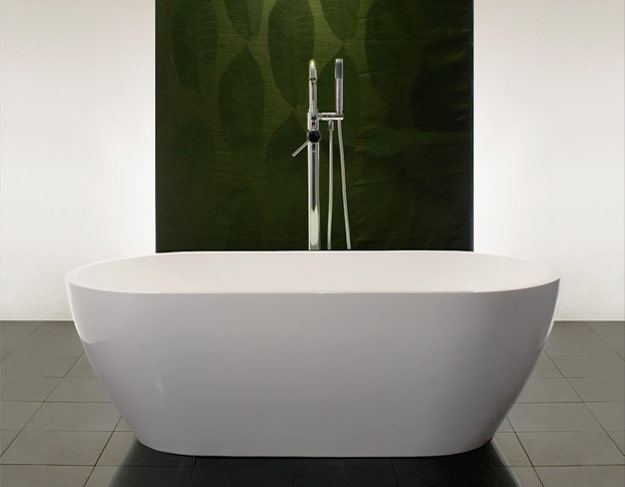 Combine contemporary teal with avocado and sixties style furniture to create a modern retro feel with attitude.
Bring maximum period drama with deep heritage colours, luxurious fabrics and a statement fireplace.
Stick to one shade of green to deliver a crisp, no-nonsense design statement in the bedroom.
Green not your colour? Don't worry; our Spotlight on colour series also covers Powerful Purple, Bathroom Blues, Outrageous Orange and Mellow Yellow with other colours up for review in the coming months. So don't forget to check our blog regularly for more colour inspiration.