Decorex International 2015
As part of the nine day London Design Festival, luxury interior design show Decorex International runs from 20-23rd September at Syon Park. With hundreds of exhibitors showcasing their designs, ideas and products, this show is one not to be missed.
The Future of Luxury
This year's show 'explores the future of luxury through a series of interactive feature installations and focused seminar discourse.' Four Making Luxury installations will give you an insight into the work of designers Nic Webb, De Gournay, Volta and the Gainsborough Silk Weaving Company as they showcase their skills and expertise. From carving and painting wallpaper, to silk weaving and painting ceilings, you'll get a real sense of the craftsmanship that goes into creating luxury products.
Future Heritage
A selection of today's most important designer makers has been curated by design and applied arts critic, Corinne Julius, and features in the show's Future Heritage section. Discover the latest talent working with exciting materials such as metal, plastic, glass, wood and ceramic.
Material Lab
The Future of Luxury Surface Design is explored in the show's Material Lab where '14 of the finest luxury surface design studios' will be showcased 'in one unique monochrome installation.'
Discover Anthony Roussel's sculptural timber surfaces, CUSTHOM's ceramics and embroidered wallpapers, Float Glass's textured and gilded glass installations, Giles Miller Studios' tiled surfaces, Studio Moon's bespoke textiles, Olivia Aspinall Studio's bespoke printed and solid surfaces using charcoal and chalk and Tactility Factory's Textile Infused Concrete.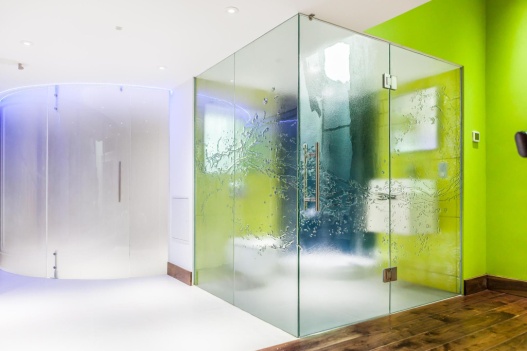 Bert's Box
If you're a fan of modular homes and reclaimed materials, then Bert's Box located at the entrance of the show will give you a taste of Bert & May Spaces' idea of 'the ultimate luxury space, driven by considered design.'
Set in a meadow garden designed by this year's RHS Young Gardener of the Year finalist, Josh Chapman, the modular home will have an eco-friendly green roof and will be clad in weather barn oak. The home will feature a Bert & May brass kitchen cum diner, two bedrooms and a bathroom, complete with a wood-fired hot tub clad in reclaimed materials.
As well as a luxury modular home and amazing installations, Decorex International will feature a programme of seminars given by the design industry's leading names, including Dan Hopwood, House & Garden's editor Hatta Byng and Home & Garden's executive editor Giles Kime.
Although Decorex International is essentially a trade show, doors are open to the public on Tuesday 22nd September from 10am to 7pm. So if you're looking for fresh ideas and inspiration, why not give it a visit? Don't forget to refuel at the pop-up food market, featuring luxury street food, and stop by the indulgent Champagne Bar.