Banish Blue Monday to the bathroom
Today, Monday 19th January, is Blue Monday. Apparently the third Monday in January is the most depressing day of the year.
It's easy to understand how January got this reputation: Christmas is over and while it was fun, now the bills start rolling in. The weather is almost certainly cold and often unpleasant and there seems nothing on the horizon to look forward to. It's also a time when people seem to 'feel under the weather' with a variety of ailments.
Meanwhile this last weekend is the one when most of us who made New Year Resolutions will have given up trying to keep them. Did you know that only 2% are actually successful in reaching their goals whether they be losing weight, quitting smoking or curbing their spending?
No wonder it's known as Blue Monday.
No science just a PR stunt
Blue Monday, however believable, is not founded in science even though there is an equation to try and prove it is!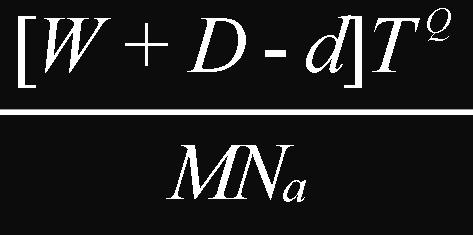 Weather + Debt minus the Time since Christmas and Quitting your New Year resolutions divided by low Motivation and the Need to take action suggest it is founded in fact! But really it was just a PR Stunt for TV broadcasting company Sky Travel back in 2005.
How do you cope?
However if you find this time of the year the most depressing how do you deal with it? Do you want to hibernate until the warm weather? Do you book a holiday somewhere warm to look forward to? Or maybe you take yourself off skiing to really celebrate this chilly month.
Another suggestion
Whether your January Blues are at their peak today or not, we suggest heading to the sanctuary of your bathroom and implementing a positive mental attitude!
Here are 5 tips to help you banish Blue Monday:
1. Soak the blues away; turn up the heating and take a long warm bath making sure you add lots of great smelling products to the water. Exfoliate and cream your body when you are out of the water and have dried yourself in the luxury of a thick, absorbent towel.
2. Book a spa break at a hotel or retreat you've always wanted to visit.
3. Plan a treat for someone else – book tickets to the theatre for a friend; or maybe afternoon tea somewhere special for your Mum; plan a day at the races for your special other half. There are plenty of treats available that you can choose from. If the D in the equation is a problem, just plan a country walk when the weather is warmer or a garden picnic. Where there's a way …
4. Plan a bathroom makeover – even if it's just a colour rethink, donning your overalls and splashing a different shade on the walls – even if it's blue – will make a surprising difference.
5. Or take the plunge and go for a complete bathroom makeover…for inspiration take a look at the Livinghouse website.