Optimising the space in a bathroom or en-suite
Whether you're revamping your existing bathroom or putting in an en-suite, space can often be compromised.  Here are our tips to help you maximise the space: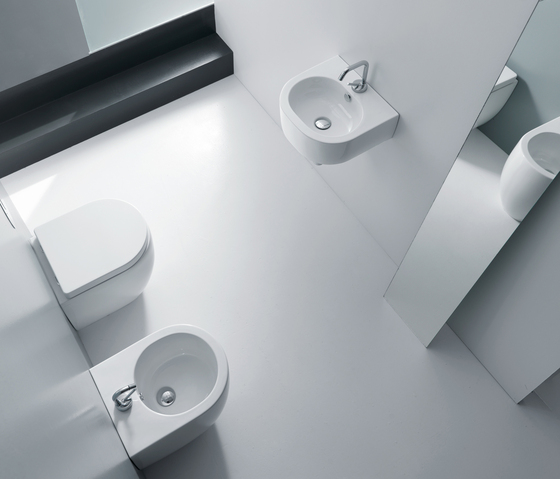 Take a look at our beautifully sleek, space saving range which is slightly smaller than the norm.
If you can, install fixtures with 'backs to the wall' so that all the workings are hidden.  This will give the room a more spacious feel.
Wall-hung toilets and basins can also help as they don't reach the floor – giving the illusion of more free space.
Be radical and swap your bath for a shower.
If you must keep the bath, replace your shower curtain with a glass shower screen.  Being able to see through the glass panel will add to the visible width/depth of the room.
Install underfloor heating, which can replace your radiators to heat the whole room – creating more wall space.
This free wall space gives more room for cabinets – Keeping toiletries and cleaning products out of sight helps to make the room look bigger.
If there is no space for this, invest in some stylish containers for everyday toiletries.  Make sure they retain the overall style of the bathroom.
Decorate in neutral colours, especially if the room is short on natural light.
Tile from floor to ceiling so that there are no breaks in wall coverings, even if it's only one or two walls.
Add task and accent lighting to make the most of the space.