5 Mini Makeover Tricks for your Bathroom
The bathroom is undoubtedly one of the hardest working rooms in our home. If yours is looking as tired as you feel every morning, why not use our mini makeover tricks to breathe new life into it?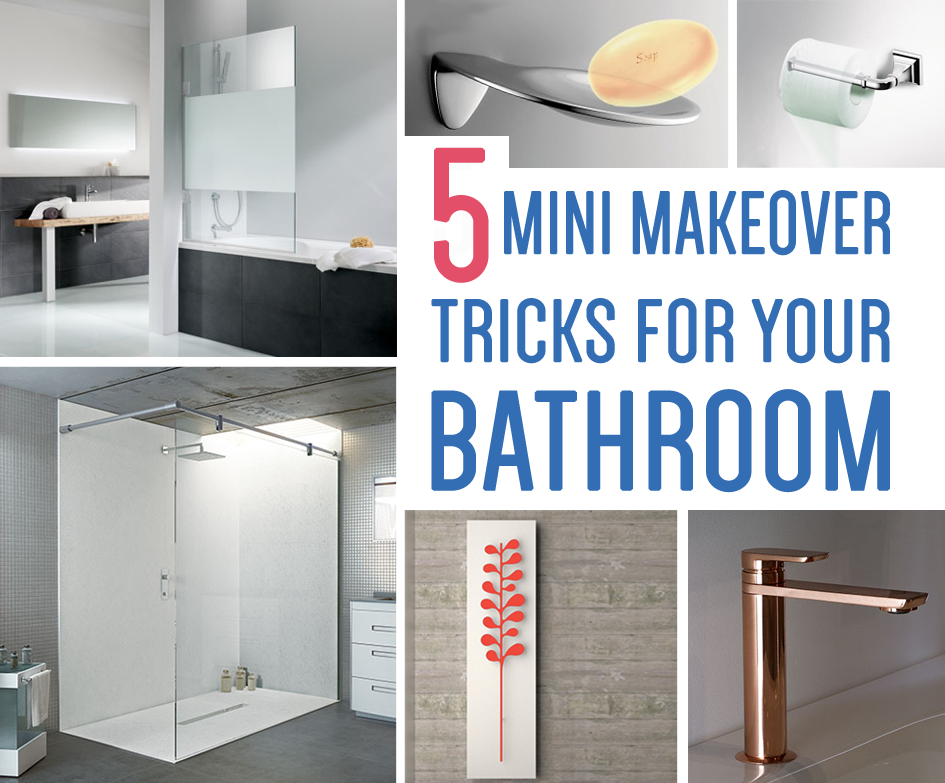 Colour swap
One of the easiest ways to give your bathroom or shower room an instant facelift is by redecorating. A quick lick of paint is a relatively cheap option, or widely available waterproof wallpapers hide a multitude of sins. Tile grout can be brightened and baths and showers resealed.
Find inspiration and the latest colour trends online and in interior design magazines. Chose your favourites and get busy with the paintbrush and wallpaper paste. Update your bathroom accessories to tone or contrast for a contemporary feel and replace window treatments with no-fuss blinds or simple frosted glass.
Stylish screens
Has your bath screen seen better days? Does it date your bathroom and barely keep the water in? Or shock horror, are you still fighting with a shower curtain?
Beautifully designed to add a contemporary edge to any bathroom, a modern frameless glass bath screen can literally take years of your bath and bring it into the 21st century. Fixed to the wall with chrome or brass hinges, screens can open inwardly and outwardly or by folding, as well as feature handy towel rails and frosting for privacy.
Tired tiling
If your shower tiles shout 1970, and not in a quirky retro way, why not replace them with waterproof wall panels designed especially for the shower?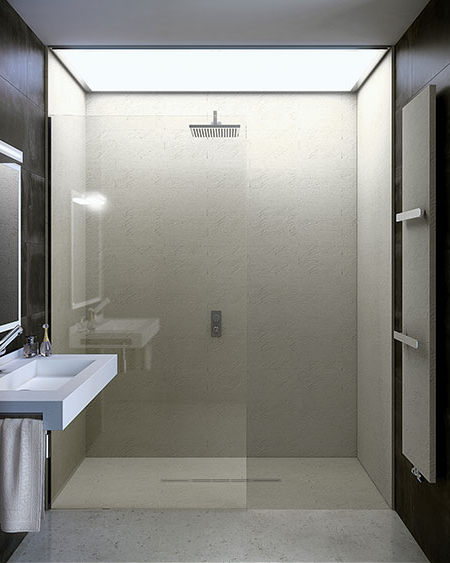 Both waterproof and steam proof, shower wall panels provide a beautiful seamless look and are quick and easy to install. Available in 1-sided, 2-sided and 3-sided combinations to suit all showers, wall panels come with a 5 year guarantee and remove the chore of re-grouting tiles every few years.
Shower wall panels come in numerous colours, from white, cream, beige, grey, chocolate brown, black and charcoal, with smooth, satin and textured finishes. They're also ideal for wet rooms and steam rooms.
Warmth givers
The humble radiator is a necessity in UK bathrooms, but it doesn't need to be an eyesore. Replace your existing radiator with one of the many statement styles available to heat up your bathroom design in more ways than one.
Victorian cast iron radiators in contemporary colours and ultra-modern designer radiators work well in both period and modern bathrooms. With both vertical and horizontal applications and a choice of styles and finishes available, modern designs bring a much needed wow factor to bathrooms.
Why not mix it up with a striking vertical glass radiator in 'bus red' complete with a polished stainless steel towel rail that doubles as a towel warmer? Or a stylish Flower Power Radiator that looks more like a contemporary work of art?
More at home with chrome? Then opt for a tubular column or hot ring radiator. Love marble and granite? Choose a stone radiator…the options are endless.
Tap into the contemporary
Sometimes all your bathroom needs is a little tweak here and there to get back in your good books. Updating your basin and bath taps can be all that is needed to make your bathroom suite feel brand new again.