How does your garden flow?
There is no doubt that in the beautiful weather the UK has been experiencing that your garden becomes another room to enjoy. Experiencing high temperatures and long spells of dry weather interspersed with the odd dramatic electrical storm, it's our favourite room.
While temperatures have been high, sitting back and enjoying your space has probably been a more favoured pastime than any heavy gardening. But this 'sitting back' allows you time to think about any improvements you'd like to make to your garden.
Visualising a revamp
Maybe your garden is just how you want it to be, but if you are looking to revamp it then creating flow with paving could be one way to help with design, definition and of course, linking areas together.
Even in the smallest gardens you can create interest by breaking your garden up. Whether this is into different 'rooms' or by adding planting beds or lines to break up a plain lawn with borders.
Getting from A to B
Paving stones are great to direct you around the space. You may just want to highlight how to get to certain destinations in your garden i.e. from the pavement to the front door; from your back door to the end of your garden; to the area where you hang out your washing; access to your garden shed or summer house or garage.
Going on a journey
A good rule of thumb would be to try and avoid hard straight lines. In doing this you can take the user on a journey to hidden spots – those 'other rooms' – to the veg patch or a shaded area or even the kids' play area with the tree swing.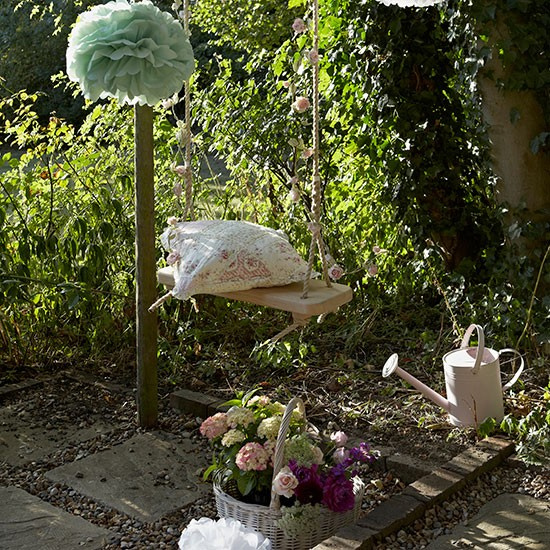 Breaking even the smallest garden up adds real interest and also means you can manage small areas one at a time.
Of course everything is relative. But this works in principle whether you have a small urban patch or acres of garden. If you want more ideas catch one of Alan Titchmarsh's Love Your Garden programmes.
Somewhere to sit and entertain
Every garden needs some where that you can sit and enjoy the beautiful surroundings. If entertaining or eating al fresco is of prime importance to you then a paved area for a table and chairs makes another garden 'room'.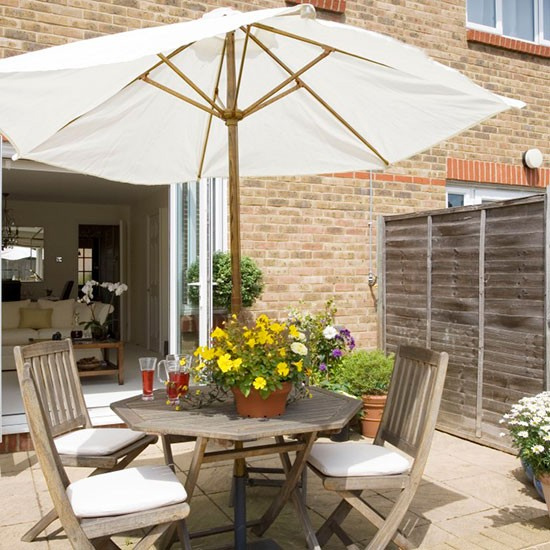 If you just want a hidden corner to sit and read or maybe paint, then a small bower with a pretty cobbled path leading the way to it may be more your style.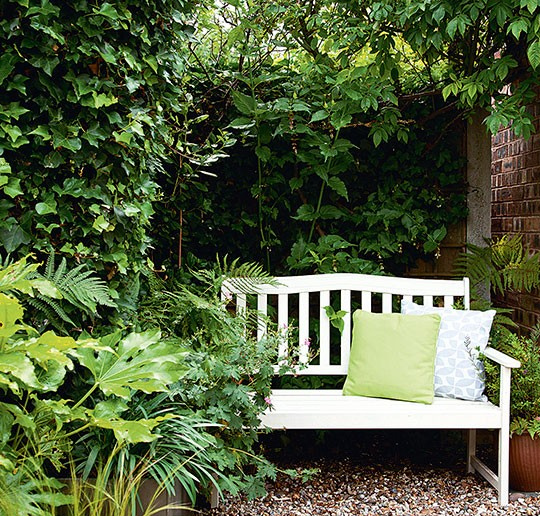 Showcasing the surrounding vista
If you are lucky enough to have amazing views from your garden, why not use paving to make a grand terrace or to get to the decking terrace where you can enjoy these amazing views? Or alternatively create a discreet, enclosed terrace if you like your privacy.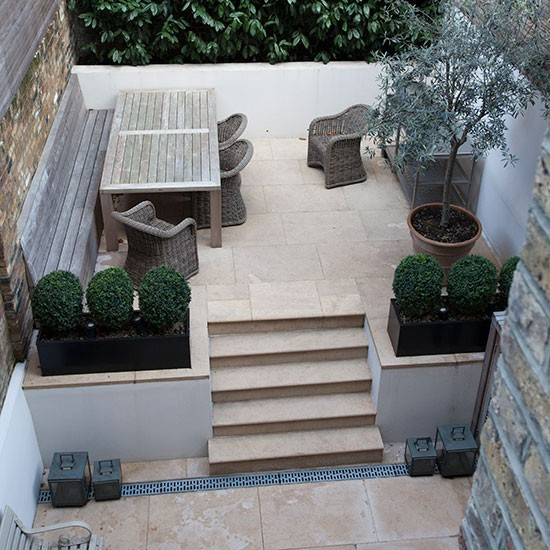 Make a moodboard
Designers have long used moodboards to create ideas. Now Pinterest offers you a place online to store pictures of all the things you'd like in your perfect garden including paths, paving and cobbles. Collect pictures from your favourite magazines and 'pin' them there for reference.
So many to choose from
When it comes to choosing materials for your paths and terraces you'll be spoilt for choice. Think about how you want to use them and consider mixing materials for texture and interest. Paving slabs alongside decking for instance really highlight the different colours and textures.
But equally just mixing brick pavers or cobbles with sandstone slabs, or adding a border of encaustic tiles can really make an area stand out.
[images via housetohome.co.uk]