Tapping into 3D printing technology
It was only a matter of time before 3D printed taps became a reality and that time has finally come. Well, almost. DXV by American Standard is the first to manufacture a range of 3D printed metal taps using selective laser sintering.
Presenting water differently
American Standard's innovative design takes advantage of new 3D printing technology to produce taps that present water differently to conventional taps.
Not only are the taps unusual in shape and form, but their unique design plays clever tricks with the mind. The design of two of the taps creates an optical illusion, in that the water flow seems to appear from nowhere and has you questioning the origin of the water source. How is this possible? Through waterways concealed within the decorative part of the taps.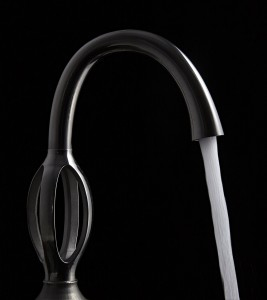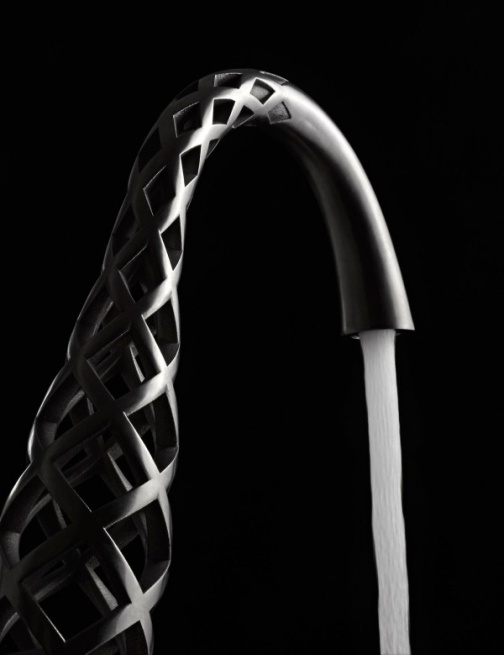 Whilst another of the tap designs concentrates on presenting a more organic water flow. By implementing 19 individual, staggered waterways in the top of the tap, the water flow is designed to emulate that of a trickling stream or small waterfall. Nice.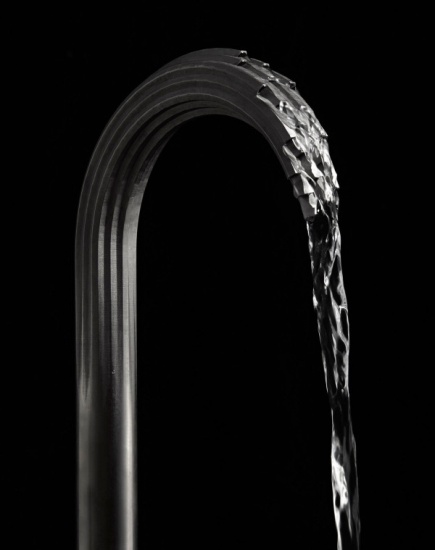 Opening up a world of design possibilities
3D printing has been widely used for prototypes over the years, but American Standard has utilised the selective laser sintering process to manufacture taps that can't be achieved using standard casting techniques.
According to American Standard, "The [SLS] process democratizes design and decentralizes manufacturing, which will eventually upend the design and construction industry, along with many others. A new, more efficient business model for bespoke design could be on the horizon. This would reduce the inventory pressures that arise from mass production of personalized products, while opening up a new world for both design and construction."
How the 3D technology works
Using a computer program, the design of the 3D model is sliced into very thin layers which are then sent to a SLS 3D printer. Here a layer of metal powder, approximately five grains thick, is distributed over the printing bed. The metal powder is melted into the shape of the first layer of the 3D model by a laser. This layer is then sintered and the process repeated until the 3D model is complete.
The printing takes approximately 24 hours and then the design is hand-sanded and polished.
New technology comes at a price
However, these new innovative taps are not cheap. If you have between $12,000 and $20,000 to spend on taps, plus the plane fare to America, then you'll find these design-beauties in selected US showrooms within the next 12 months. Well, that's plenty of time to save up, surely?
In the meantime, you'll find beautiful designer taps in a range of finishes at Livinghouse to complement both contemporary and traditional bathrooms.