Bathrooms as Living Spaces
Are you lucky enough to have a larger-than-average bathroom? Not sure exactly how to deal with such a space? This idea might be just for you. In essence, this style is all about turning your bathroom into a living space that the whole household can use. This look works best with the bigger rooms because you're adding furniture to a room that, due to function, already has many components.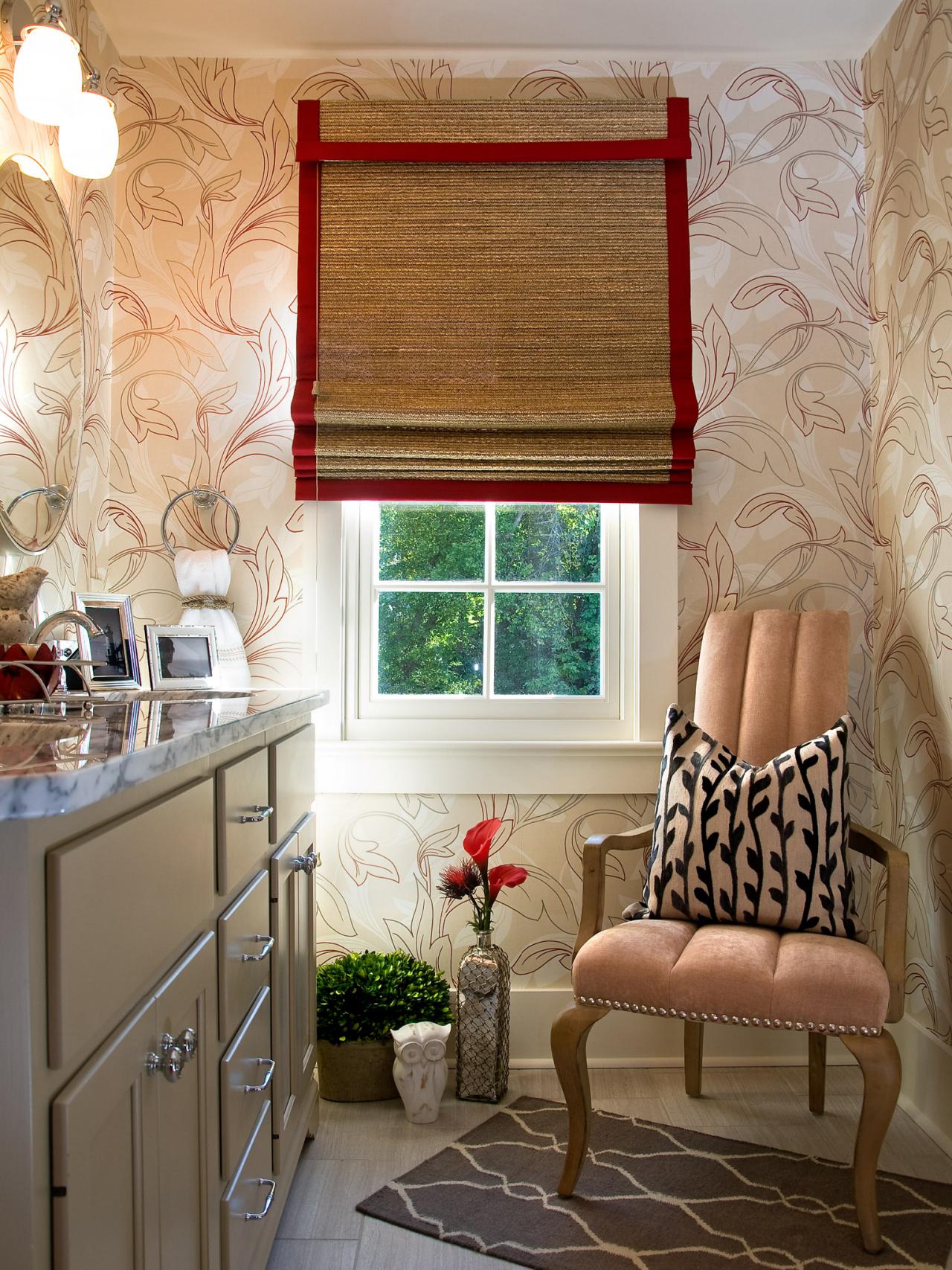 The first step to achieving this look is organizing some seating, other than your toilet of course! Vintage, wing-back armchairs look fantastic in corners with a small pedestal table but also consider a small chaise lounge or love seat sofa if space permits. If the bathroom still feels cavernous then consider storing your towels in a large basket which could be made from wicker, nickel or brass to fit in with any room. Placing this next to your seating makes it look like blankets in a living room!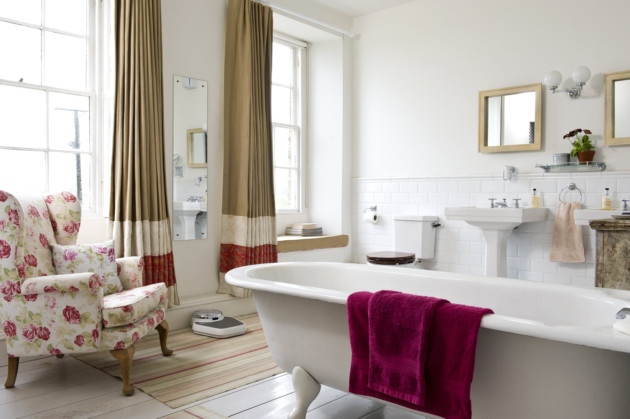 Continuing with the living room theme, plump for curtains instead of traditional bathroom blinds. If your window is overlooked then window coverings or treatments can give privacy without reducing light. Use large area rugs to define spaces, such as underneath your seating and tables or a long runner leading you from the door to the bath.
To give the room character, use non bathroom furniture like welsh dressers or sideboards for handy storage. The surfaces can even be used to highlight some of your favourite decorations or framed photographs. Stick to the rule of three and group like objects together to avoid a cluttered feel. The great thing about this idea is that it can be modified to fit any style: ultra modern? Use modular furniture and acrylic chairs. Calm and classical? Use rich, warm tones for your textiles and upholstery and pair them with a traditional roll top bath atop wooden floors. With such a versatile look it's hard not to get excited about making the bathroom more habitable, a calming space that you can share with others or enjoy in solitude.