What Are Encaustic Tiles?
Encaustic tiles are the small ceramic tiles used to create colourful geometric floor patterns. This style of flooring is often found in period properties, and was extremely popular in the Victorian era.
Many original encaustic tiles have pattern incorporated into each individual tile. These patterns are the product of different colours of clay, which are inlaid throughout the body of the tile. So unlike a glazed finish, the pattern will not wear away over time.
Other encaustic patterns are created using single-colour tiles; usually squares, triangles, and hexagons; to produce an intricate floor design.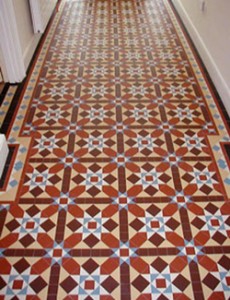 Our Tiles
All Livinghouse encaustic tiles are 10mm thickness, and available in the colours shown below.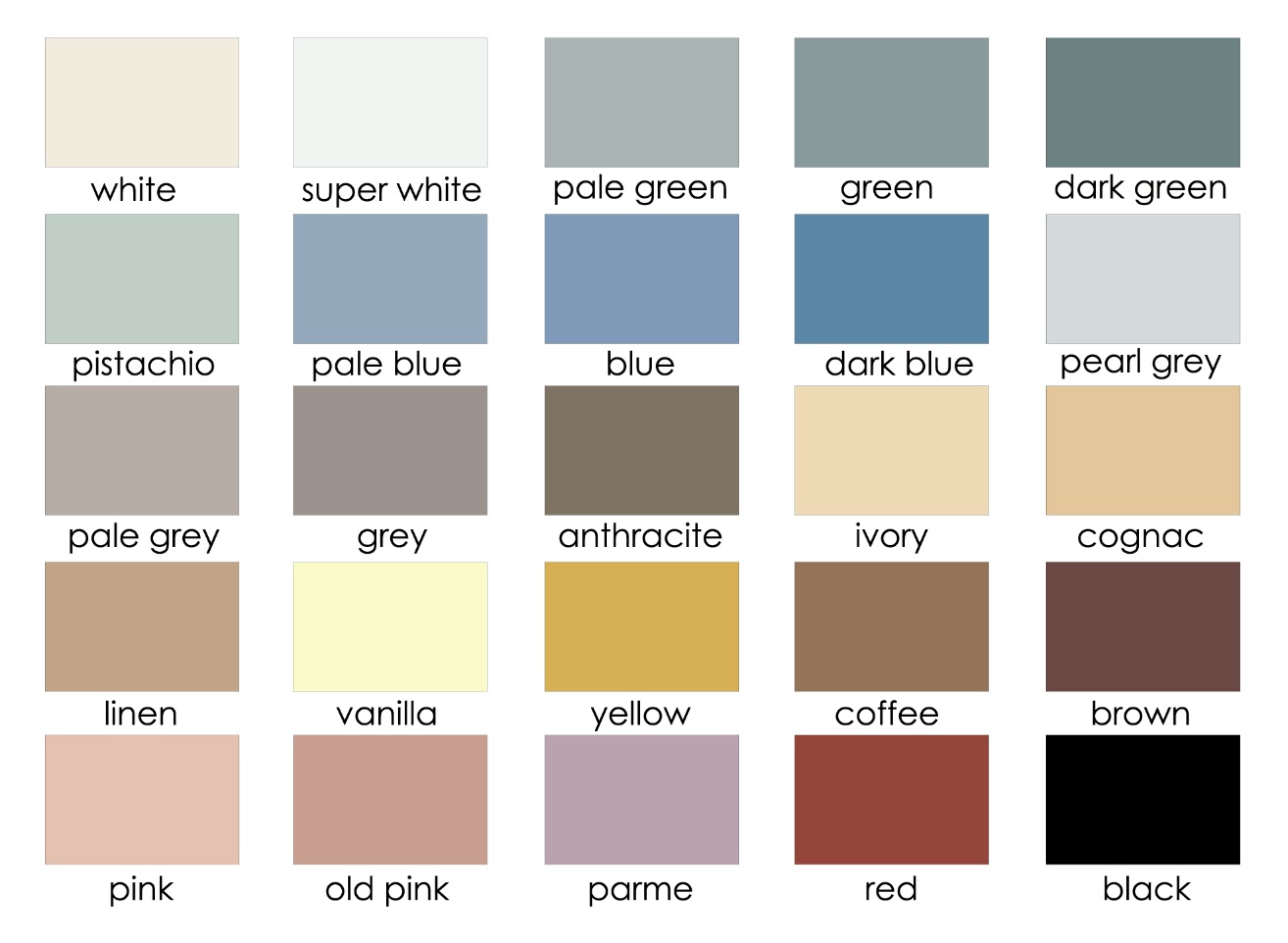 We would supply all of the individual tiles for your pattern. This can be based on any of the seven designs shown on our website, priced per m2 – or we can supply to your own specification.
Laying Encaustic Tiles
Suitable Bases
The preferred base for laying is solid concrete with levelling screed.
Encaustic tiles can be laid on suspended timber floors, but all timbers must be well fixed and overlaid with 6mm plywood.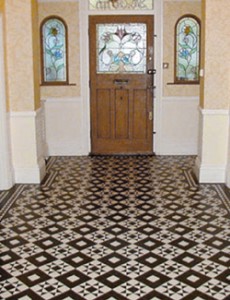 Adhesives
A cement-based floor tile adhesive is required. If laying onto plywood, check the adhesive manufacturer's advice on primers and enhancers to be used.
We recommend using a grey cement-based grout.
Sealing and Cleaning
For laying indoors, we recommend sealing with a non-permanent sealer, such as HG Golvpolish. Ensure that all tiles are dry before sealing to avoid trapping moisture beneath the seal and causing a cloudy finish.
For cleaning, we recommend HG Superfloor or similar. Always check the manufacturers instructions.
Exterior tiles should not be sealed, as this can compromise the frost resistance.