Unique Tap Designs
Bored of your normal bathroom taps? Think you've seen it all? These unique tap designs may make you think again…
Hansa Latrava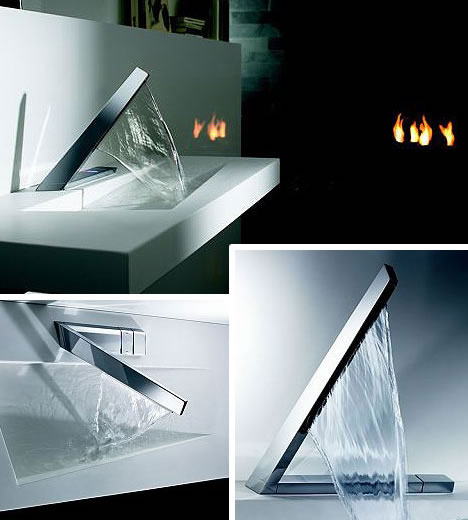 Hansa Latrava is the creation of former Mercedes-Benz designer, Bruno Sacco. Water flows in a diagonal sheet from the innovative spout design. Temperature is controlled via a control panel at its base, with red and blue LED temperature indicators. This design manages to be both cutting edge and elegant all at once.
Ring Faucet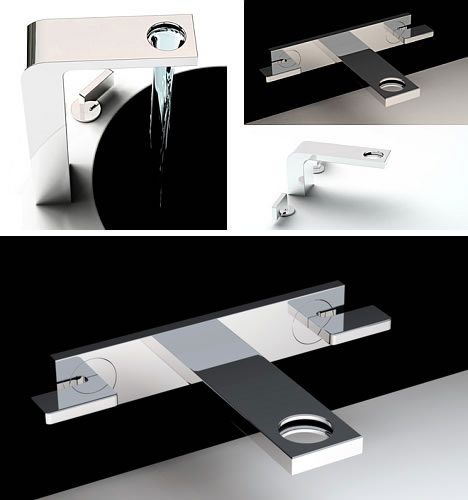 Another tap that's 're-designed' the water flow is Sun Liang's Ring Faucet. As you can see, the water flows from an exposed circle at the end of the spout. This gives a beautiful new perspective of the waterfall effect from above.
Water Ball Ripples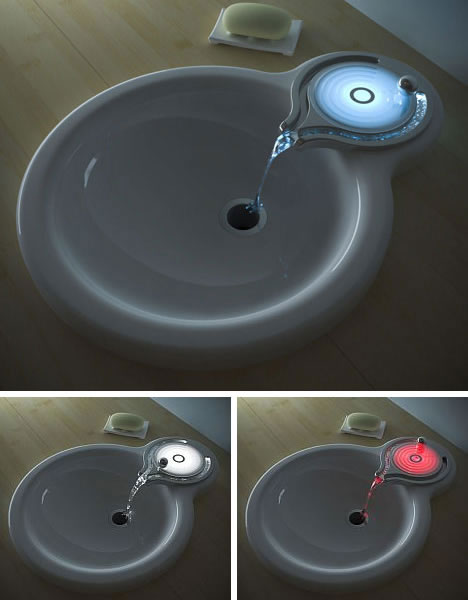 With Water Ball Ripples, Smith Newnam has completely re-imangined the concept of tap controls. The temperature and flow are controlled by moving the ball around the ripple surface, and the surface colour changes depending on how hot or cold the water is.
Triflow Tap by Zaha Hadid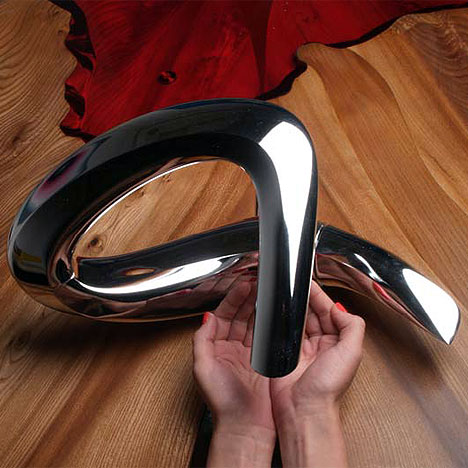 This elegant tap was designed by renowned architect, Zaha Hadid. The styling reflects the modern, flowing lines characteristic of her famous architectural designs. But there's substance as well as style — a patented three-way technology allows a dedicated waterway for filtered water, separate from the hot and cold streams.
Fountain Tab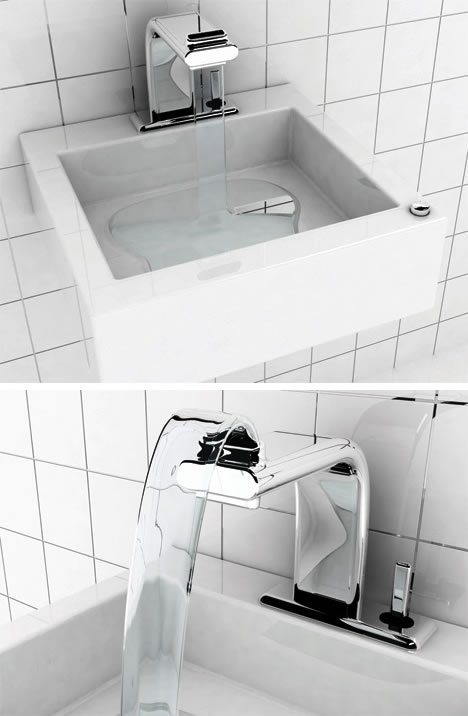 Such a simple idea, you'll wonder why it's never been done before. The 'Fountain Tab' by Jinsun Park & Byungmin Woo, combines a conventional basin tap with a drinking fountain. The idea is to simplify your bathroom routine. Instead of needing a cup (or leaning under the tap) to rinse after brushing, you just push a button and water flows upwards, straight to your mouth!
+Shifter Tap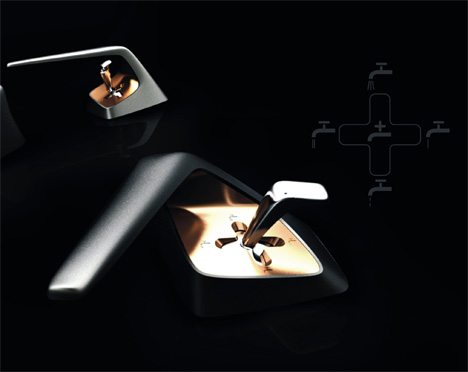 +Shifter Tap by Shen Di is obviously styled to resemble a sportscar gear lever. But there is a functional purpose to this tap. Shifting 'gears' changes the flow rate – the designer's reasoning was to change people's behaviour in regulating the amount of water they use.
Pinocchio Tap

This tap, designed by Bruno Negri for Emmevi Rubinetterie, should be instantly recognisable as the wooden boy with the long nose. If you're looking for a quirky talking point for your bathroom, this could be the tap for you! It would be ideal for small children – a great way to encourage hand washing from an early age. Move his arms up and down to control the hot and cold feeds.
Kindergarten Taps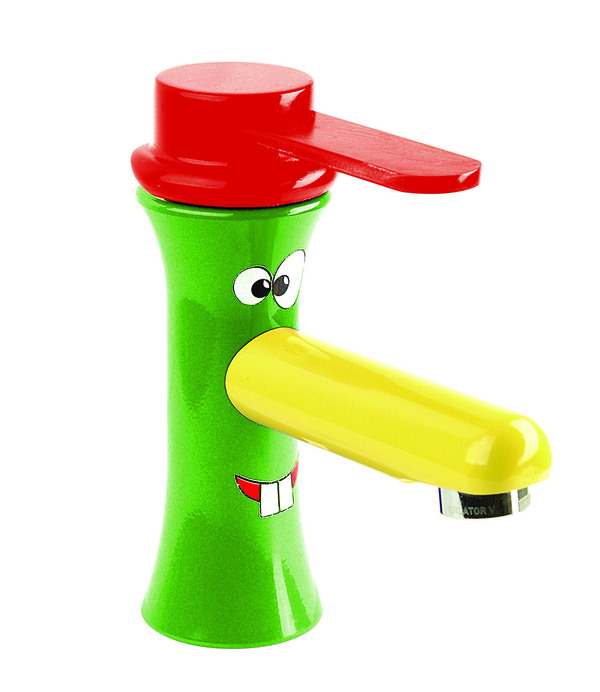 This bold character is from Intatec's Kindergarten range. Again, this is obviously produced with children in mind. Lift his hat to turn the water on and off.