A Round Bath Tub
Looking for a modern freestanding bath tub to create a unique focal point in your bathroom? Look no further…
Introducing the newest addition to our freestanding baths collection: The Circulo Round Freestanding Bath.
Manufactured in the same high quality stone mineral resin as all of our contemporary bath designs; the Circulo bath presents an alternative to the usual bathtub styles. It's certain to add the wow factor to any bathroom.
Rather than compromising on space, the Circulo's round design actually offers more room for soaking than conventional baths. It doesn't matter which way you get into your circular bath; you will always be in the perfect position to stretch out – in front and to the sides. The 1300mm diameter of this tub means there's much more space to spare – perfect for those who like to share a bath with a partner?
If you are looking for a real bathroom design feature; the Circulo could be bath for you!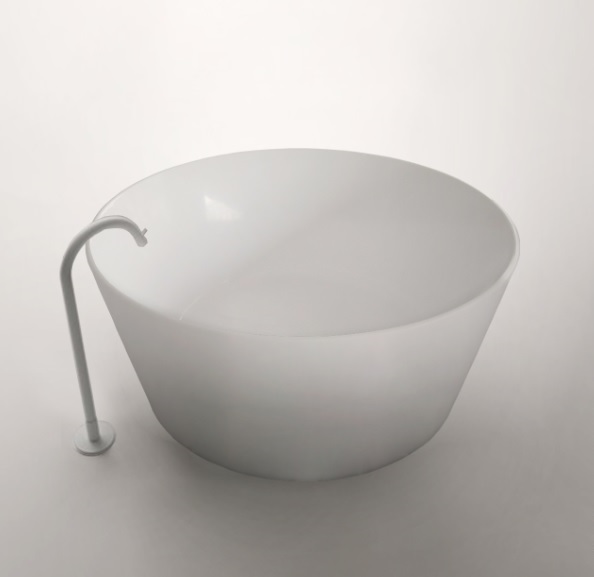 2 Responses to A Round Bath Tub
Pingback: Boutique officielle du psg