Interior Design Visualisation
Mental images are often part of the creative process. When it comes to getting creative with interior design, it helps if you're able to visualise your ideal end result.
But how easy is it to imagine a finished room before you've even started a project? Thankfully, interior designers have this ability.
If you're lucky enough to get guidance from an interior designer, they should be able to create a visual representation of your own ideas. Mood boards, sketches, colour swatches, can all help you to see the big picture in your mind.
Another way to get inspired is to visit a furniture / interior design showroom. This can help you to literally get a 'feel' for your perfect furnishings. Showrooms tend to be set-out in 'lifestyle' scenarios, to give you physical examples of how certain products would look in situ.
Visit the shows
If you want to see an even wider range of ideas, take a trip to some interior design shows.  These will show you the latest products on the market to fill your head with ideas!  Here's some upcoming shows worth catching:

100% Design – Saturday 21st September 10.00 – 18.00 Earls Court 2
Latest designs, well known design names, trends, Design Market where you can purchase some of the things you've seen

Decorex International – Tuesday 24th September 13.00 – 19.00 Perks Field Orangery, Kensington Palace
Essentially a trade show, so like 100% Design you will see lots of brand new items
Grand Designs Live – 4 – 6 October 2013, 10.00 – 18.00 (17.00 on Sunday) NEC Birmingham
Lots of favourites and some great ideas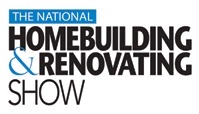 Building and Renovating Show – 20 – 30 March 2014, Doors open at 10.00 NEC Birmingham
A real DIY show with opportunities to talk to the experts for advice
Milan Design Week – Spring 2014 (dates to be announced) – various venues
One of the biggest design fairs always full of innovative ideas
Return from the shows inspired – ready to turn your new vision into a reality!