How to Choose Basins and Washstands
You should never underestimate the impact your bathroom can have. To many it is a room where a few necessary functions are performed. But in today's busy, noisy world, bathrooms are often the only places where peace and quiet prevails. They are also excellent outlets of style, and a stylish bathroom can change the entire atmosphere of your home. To fully amplify the calming, relaxing sense your bathroom has, you should give a fair bit of consideration to each aspect of the room.
One often overlooked aspect of a bathroom is the basin. People often assume that the entire atmosphere relies on the more noticeable aspects like the tiles and the toilet. But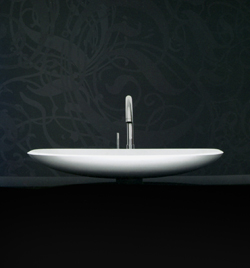 a stylish and appropriate basin could really have a positive effect on the feel of your bathroom. Whether you opt for the elegance of traditional basins or the sleek effectiveness of modern ones, there are three main types of basin you might install:
Free Standing Basins – ideal for larger bathrooms, free standing basins can either be mounted to a wall or stand on their own base. They come in all sorts of styles, and are a great way to emphasize whatever aura you are trying to create in your bathroom.
Vanity Mounted Basins – these basins will have less of an effect on the overall feel of your bathroom, but they are ideal for smaller bathrooms because they combine two pieces of bathroom furniture into one. They are practical too – having your basin and a vanity in one place will allow you access to your beauty products and taps at the same time, excellent for busy people to whom every minute counts.
Integrated Basins – integrated into items, these basins are an excellent choice where saving space is as equally as important as generating style. Such basins can even be integrated into novelty furniture pieces such as barrels, giving your bathroom a truly unique feel.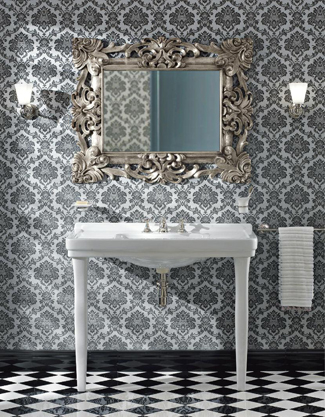 Another great addition to your bathroom is a washstand. Similar to vanity mounted basins, washstands are usually made from natural wood or granite, travertine or marble, depending on your choice, and have a basin sink as well as storage space. You can either have drawers or cabinets, also depending on choice. In fact, if you are a person who knows exactly what you want from your bathroom, and you have enough space, a washstand is a great choice as it allows for plenty of personal customization to both complement and enhance the atmosphere of your bathroom.
So, now  you have know whether you're a basin or a washstand person. Hope your new bathroom is fabulous!