Green bathroom cleaners
Most of us know that certain bathroom cleaning products contain chemicals that aren't good for the environment. Bleach is one of the main culprits for concern, yet many still feel this the the best way to ensure things are properly clean. But the chemical way isn't the only way…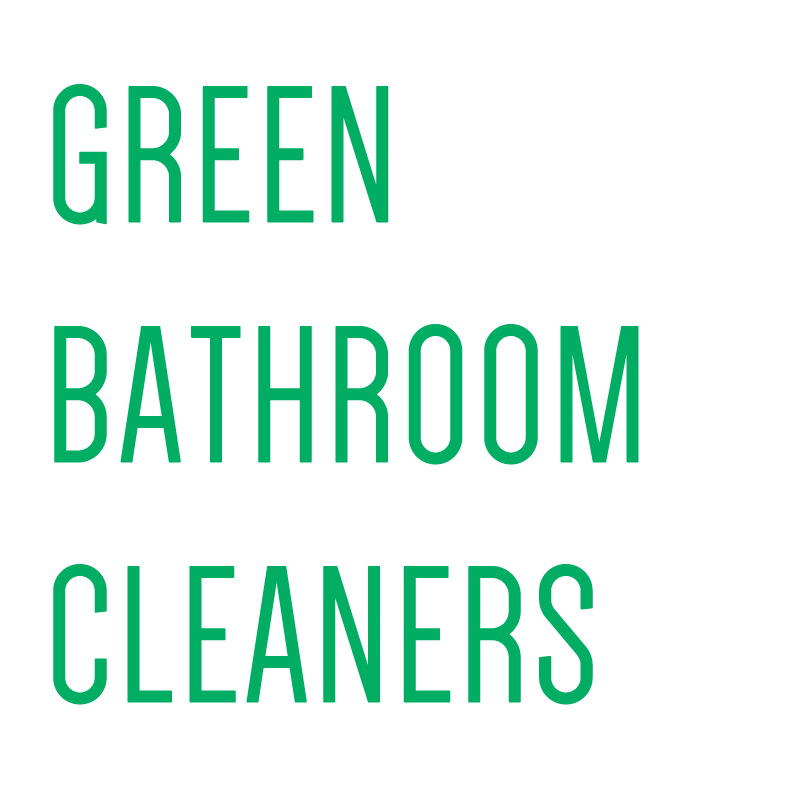 Green cleaning products
There are several natural products on the market these days from the likes of Method, Ecover, Ecozone, Bio-D and Earth Friendly. All are regarded favourably both in their lack of harmful chemicals and in their cleaning abilities.
Home-made preparations
But your home probably already has most of the ingredients you need to make natural cleaning products.
Toilet cleaners
Keeping the toilet clean is often the main argument for continuing with bleach. But here's a recipe that works more gently to achieve the same results: mix ¼ cup of baking soda and 1 cup of vinegar in the toilet. Let it sit for 15 minutes, scrub, and flush.
Bath tub and basin cleaners
Multi-purpose spray of 1 & 2/3 cups of baking soda, ½ cup vegetable oil based liquid soap, ½ cup of water and 2 tablespoons of vinegar is great for a spotlessly clean a bath tub. Just apply with a cloth and rinse off afterwards.
This mixture is good for bathroom tiles too.
Tap cleaners
Remove any lime or calcium build-up on your taps by wrapping them in a vinegar-soaked towel for a few hours. Rinse thoroughly afterwards for sparkling taps.
Or use some elbow grease, an old toothbrush and some white wine vinegar and get scrubbing. It really works.
Mirror cleaners
Spray mirrors, glass shower screens or windows with a solution of 1 part vinegar to 16 parts warm water (¼ cup of vinegar and 4 cups of warm water). Apply with a dry cloth and keep rubbing until clean.
To remove hairspray and generally clean your bathroom mirrors, soak a soft cloth with vodka and rub over the surface of mirror. You can also use the vodka method to shine chrome fixtures such as taps and shower heads.
Tile and grout cleaners
To clean tile grout, just spray neat vodka onto the offending surfaces and leave for 5 minutes. Then wash clean – the alcohol in the vodka kills any residue of mold or mildew at the same time.
If this seems a little extravagant, mix 1 & 2/3 cups of baking soda with ½ cup of vegetable oil based liquid soap, 2 tablespoons of vinegar and ½ cup of water. Apply to tiles and rinse well afterwards.
A tip
Just a few drops of lemon or tee tree essential oils will make any cleaner antibacterial.
And a word of warning
Vinegar is a real multi-tasker, but it doesn't make friends with marble so please don't use it to clean marble baths, sinks or tiles.