Coming soon to a bathroom near you?
Everyday we read of new technological developments. Nothing and nowhere is safe from the digital intrusion – even the bathroom. Right now you can enjoy such conveniences as digitally controlled temperatures, illuminated taps and more.
As a species that now expects to be entertained every waking minute, here are some bathroom technologies you might find in the near future…
In the shower
The Sshower Concept is all about entertainment while remaining eco-friendly. This shower incorporates a digital display on a large panel. It acts like a TV to bring you the latest news while you take your shower; meanwhile another widget can show you the weather; and another will let you know how much water you're using.
The Sshower only releases water when you're standing directly beneath the shower head. While you actually wash it produces steam. Looking forward to this one.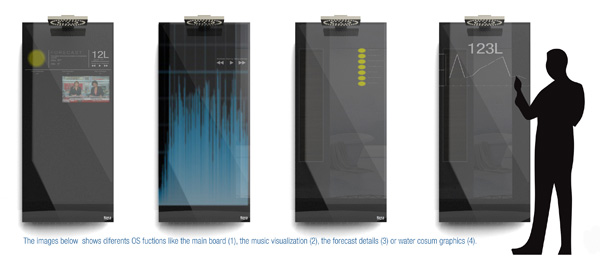 The Photo Shower is simple by comparison, but equally engaging. It allows you to create slideshows of your photos and music for in-shower entertainment. It's intended to increase your 'emotional experience' as you shower.
In front of the mirror
The Mirror 2.0 is all singing and all dancing! It's apparently designed with men in mind as they spend longest on average in the bathroom. Who'd have thought? Once connected to the internet, the one-way mirror acts as the interface. You can activate by gesture or voice, just like your latest smartphone.
It's clever too as it recognises your face and tailors the entertainment to your preferences. This could include listening to music while you shower or watching a film while you bathe. It will also show news and weather updates, or display your ebook for a bathroom reading session. Cleverly, it will control the temperature of the room and dim the lights as necessary. Definitely on the wish-list.
Finally the toilet
The Inax Regio Smart Toilet warms its seat for you, automatically opens its lid, plays you a soothing tune and deodorises.  A toilet as intuitive as this can't be bad.
Toilet Gaming means you don't have to interrupt your game to use the loo. We all know video games can be pretty addictive – and if you're close to completing a level, you don't want to stop. But is it just too much when you can carry on gaming whilst using the facilities?
I can't see many homes wanting to encourage this sort of obsessive absorption, but it could be implemented in public loos. But would you want to queue for the toilet while someone spends hours working on their highscore?!