Screening in a bathroom near you
Technology means we can now be constantly connected 24/7. With the advent of mobile devices it also means we can watch our favourite movies or listen to our top tunes wherever we are.
Now it is nothing new for a family to own as many TVs as there are family members too. It seems to be the norm that TV screens appear in our main viewing room which is possibly the lounge, our kitchens, our bedrooms and more and more in our bathrooms.
Once upon a time there were few channels to watch but now that everything's digital, there are no end of choices.
The changing face of TV
Anyone who has watched TV over the years will know how programming has changed and how our tastes have changed with – or maybe been influenced by – what is available. Now the vast array of TV channels means that there are all manner of choices ranging from films, drama, quiz shows, soaps, sitcoms, reality shows, programmes aimed at children and reruns of almost everything.
In recent years we have been witnessing the change in our media again. With streaming of movies and drama series available on platforms like Netflix, our viewing is becoming more and more tailored to what we want to watch, when we want to watch it.
If music feeds your bath time soul
Music has taken a similar turn, changing from vinyl to tapes to CDs and now downloads played from one of our mobile devices.
The wonders of technology mean we can streamline our media choices.
Bathroom viewing
One of the last rooms to get suitable viewing and listening devices was the bathroom. Of course we could take our smartphones or tablets into the bathroom to listen or watch from, but there has always been the risk of dropping them in the water or similar casualties.
Now there are screens made suitably waterproof, and heated so that our view isn't bothered by condensation. Screens like the one available from Livinghouse, which comes in a range of screen sizes from 15" to 32" for your bathing or showering pleasure.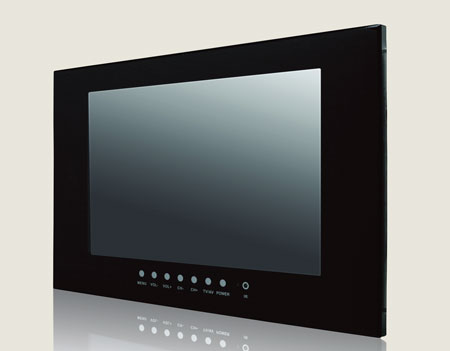 Or how about the Good Morning Mirror TV? This small screen version is incorporated into your bathroom mirror so that you can be abreast of the morning's news while getting ready for work. Of course you aren't limited to watching it in the morning!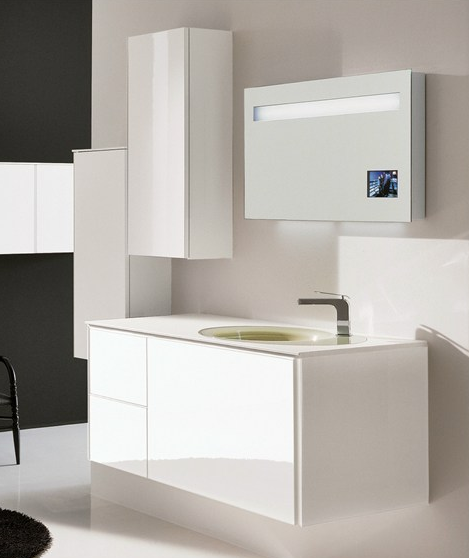 Music feeds
There are also water resistant iPhone docking stations if non-stop music is your showering choice. Or of course you can tune into one of the many radio channels via your TV screen.
What about some song choices for this particular room? How about Mirror in the Bathroom (The English Beat); She came in through the bathroom window (The Beatles); Meet me in the Bathroom (The Strokes)and Flushed from the Bathroom of your Heart (Johnny Cash)?
Technology has certainly made sure we don't have to live without our screens any where in the house!