Bath Fillers for the Perfect Designer Bathroom
Bath fillers and faucets are available in deck, wall and floor mounted designs. All come in different shapes, sizes and designs. Each type is useful in different scenarios.

Waterfall taps and bathtub fillers are the perfect finishing touch for a bathroom. These days it seems no designer bathroom would be complete without this style of bath fitting. Waterfall bath fillers can add a touch of style to any bathroom or cloakroom. Waterfall bath fillers are also available with matching thermostatic control knobs, handheld showers and other fittings. They can be custom fitted to best suit the needs of the owner.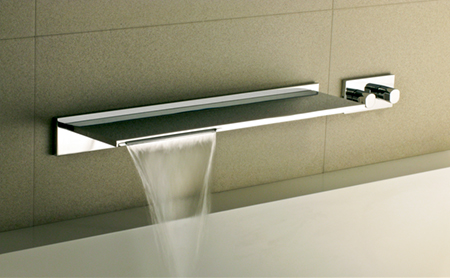 Of all the designs, gold bath fillers and taps are still most popular amongst vintage enthusiasts who love a dash of the Victorian era in their designer bathrooms. Nickel, chrome and stainless steel finishes are also popular; adding an element of gleam and shine to turn a space into a classily decorated bathe-suite.
No wonder several star hotels, luxury commercial buildings and classy residential complexes place bulk orders for these bath items. The best part is that there are plenty of UK companies who supply top class bath fillers and designer waterfall taps.